17th Royan Intl. Research Award kicks off in Tehran
August 31, 2016 - 17:46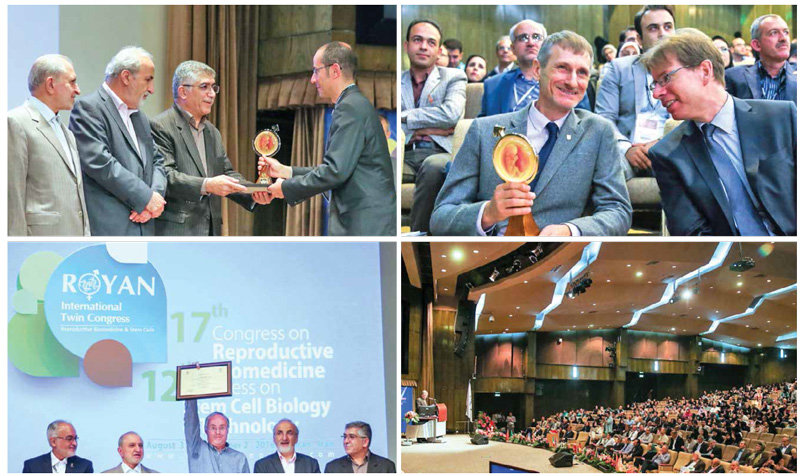 TEHRAN — The 17th Royan Intl. Research Award got down to work in Tehran on Wednesday, ISNA news agency reported.
The award ceremony is being held concurrent with the 11th Royan Nursing and Midwifery Seminar, and Royan's two international congresses, namely the 17th Congress on Reproductive Biomedicine and 12th Congress on Stem Cell Biology and Technology.
The three-day events which last until Friday are being held with Iranian and foreign researchers in attendance and as speakers.
Researchers from the U.S., India, China, Australia, Italy, and England are attending the event.
Some 175 research projects from 36 countries have been submitted to Royan International Award. The U.S. with 24 projects, India with 23, China with 17, Iran with 17, Australia with 9, Canada with 8, Italy with 7, England with 7, Turkey with 6 and Egypt with 6 projects have participated in the event.
Royan Institute is an Iranian clinical, research and educational institute dedicated to biomedical, translational and clinical researches acting as a leader of stem cell research and also one of the best clinics for infertility treatment.
Royan International Research Award was founded by the late director of Royan Institute, Dr. Sa'eed Kazemi Ashtiani, with the aim of encouraging the researchers and appreciation of their efforts. This annual award is a prize given to five prominent research projects in the field of Reproductive Biomedicine, Stem Cell Biology and Technology and other related subjects. Each winner will be rewarded with a certificate, the symbol of Royan Award and the amount of $5000.
MQ/MG