Tar virtuoso Farhang Sharif dies at 85
September 7, 2016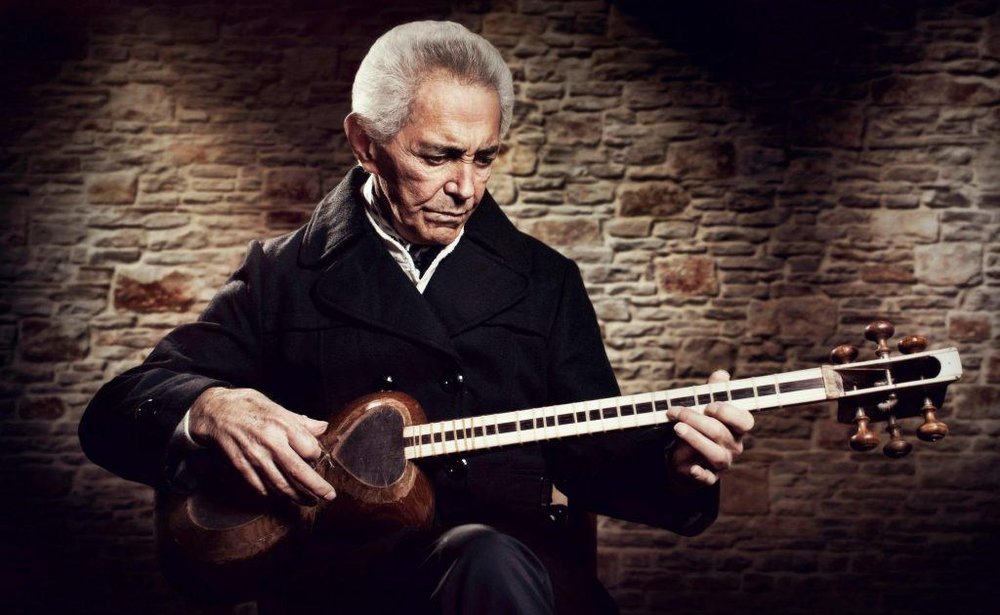 TEHRAN -- Tar virtuoso Farhang Sharif who performed with some giants of Iranian traditional music such as Gholamhossein Banan, Taj Esfahani and Mohammadreza Shajarian, died of respiratory problem at his home in Tehran on Wednesday. He was at 85.
His wife, Masureh Rezai, confirmed the report in interviews with some Persian news agancies and said that Sharif was in critical condition after he had undergone surgery several times in July.
Born in in the northern Iranian city of Amol in 1931, he learned to play tar with maestros Abdolhossein Shahnazi and Morteza Neydavud, two masters of tar who lived during the Qajar and Pahlavi periods.
However, Sharif had his own style in performing the Iranian instrument.
He performed with many Iranian musicians and vocalists in over ten albums and many concerts.
He collaborated with legendary vocalist Shajarian in "Peyvande Mehr", which was released in 1982. He also worked with singer Akbar Golpayegani, now retired, in a collection from which "Grey Hair" became a hit.
Photo: Tar virtuoso Farhang Sharif performs in an undated photo.

MMS/YAW