1 dead in medical helicopter crash in northern Iran
September 21, 2016 - 16:22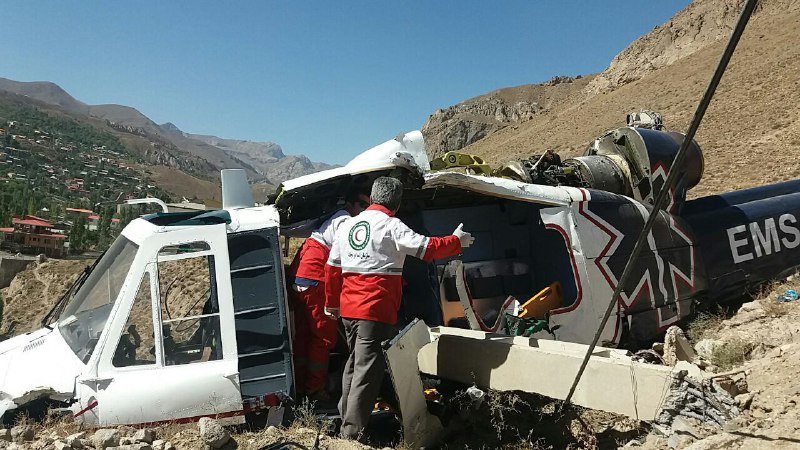 TEHRAN — An emergency helicopter crash landing resulted in the death of one of the medical technicians on Wednesday morning on a road linking Tehran to northern provinces of Iran, YJC reported.
According to Pir-Hossein Kulivand, the chief of Iran's emergency services organization, the helicopter which was dispatched to an accident on the Haraz Road, crashed into high voltage power cables due to poor visibility caused by thick dust while it was trying to land.
Pilot and co-pilot are both alive and one of the emergency medical technicians has sustained neck injuries but unfortunately the other emergency medical technician passed away, Kulivand noted.
MQ/MG