Iran, Australia ink trade, water management MOUs
September 28, 2016 - 19:15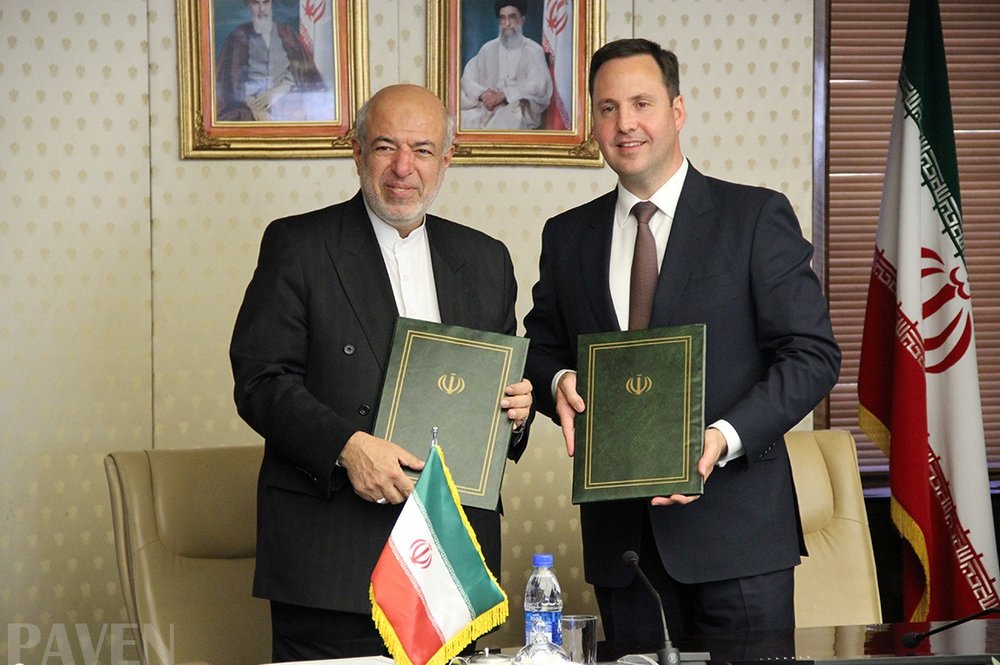 TEHRAN - Iran and Australia signed three memorandums of understanding on trade and water management following the arrival of Australian Minister for Trade, Tourism and Investment Steven Ciobo in Tehran on Tuesday heading a business delegation.
One of the MOUs, signed by Ciobo and Iranian Industry, Mining and Trade Minister Mohammadreza Nematzadeh, was on cooperation in the field of trade and investment, Shata news agency reported.
In the signing ceremony, Nematzadeh expressed hope that the MOU will promote joint ventures between the two countries.
The official suggested that an MOU to be also inked between Iran's Trade Promotion Organization (TPO) and Australian Trade Commission (known as Austrade).
While emphasizing the necessity of continuous ties between Iranian and Australian traders and industrialists, Nematzadeh said that participating in the exhibitions of the other country will provide the ground for achieving this goal.
The other MOU was signed by Ciobo and Iranian Energy Minister Hamid Chitchian. It was on cooperation in water resources management and water consumption optimization, IRNA reported.
In the signing ceremony, Chitchian said as Iran and some parts of Australia have similar climate, the both sides can benefit from the experiences of each other when it comes to water management.
Expansion of economic ties between Iran and Australia requires determination of the two countries' state-run and private sectors, the Iranian minister noted, adding that there is no obstacle from the side of his country for promotion of bilateral ties.
Iran and Australia also inked an MOU on exports guarantee cooperation. The MOU was signed on Wednesday by the managing director of Export Guarantee Fund of Iran, Seyed Kamal Seyed Ali, and the CEO of Australia's Export Credit Agency, Andrew Hunter.
Addressing Iran-Australia Trade Forum, which was held at Iran Chamber of Commerce, Industry, Mine and Agriculture (ICCIMA) on Wednesday, Ciobo said his country considers Iran a new market and at this stage it is looking for finding trade partners in the Islamic Republic.
He said Australia should take post-sanction advantages in Iran, noting that his country seeks win-win trade with Iran.
MA/MG