World Food Program commemorates 29 years of presence in Iran
October 1, 2016 - 17:45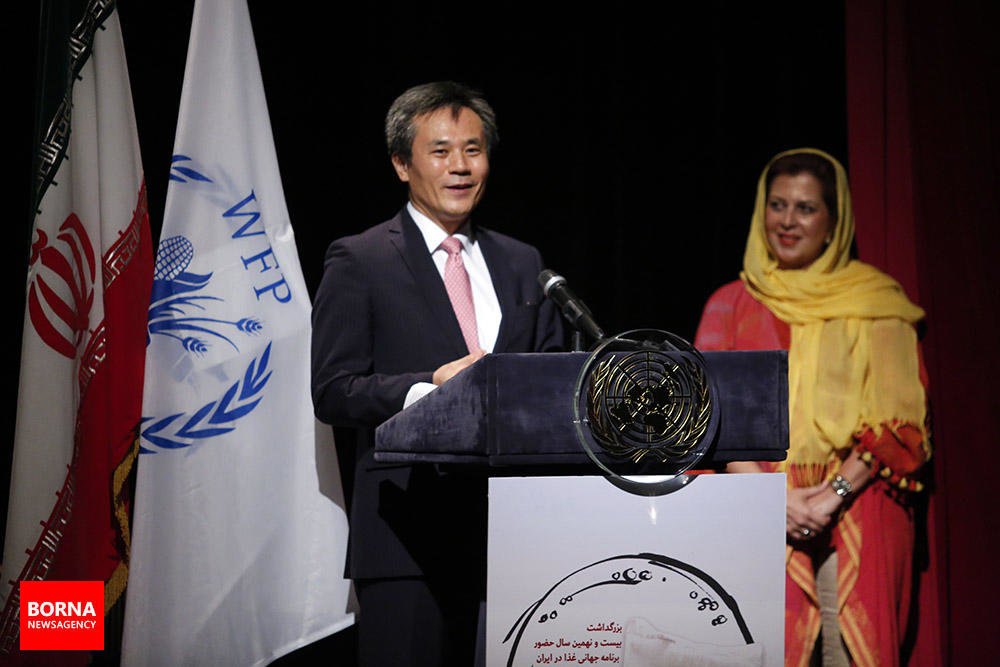 TEHRAN — In a ceremony held on Thursday, World Food Program (WFP) commemorated 29 years of presence in Iran, Khabaronline reported.
With the sole purpose of fighting hunger worldwide WFP relies entirely on voluntary contributions to finance its humanitarian and development projects, Negar Gerami, WFP representative in Iran said.
"In today's world where we are facing successive crises, raising fund is one of the biggest challenges," Gerami noted.
Gerami also extended the Islamic Republic of Iran's gratitude for South Korea's generous $4 million contribution donated to fight hunger in Iran.
"The $4 million contribution fits the budget expenditure for providing food for the refugees for a year," she added.
"I hope we could soon celebrate end of hunger in the world," she suggested
Korean ambassador to Iran Kim Seung-Ho, for his part, noted that the money is a small contribution made to fight hunger.
Korea is very well aware of the pangs of hunger and know how important it is to fight it, the ambassador said, stating, "As hard as fighting hunger could be we believe it is attainable."
"We would keep on fighting until hunger fades into history," he added.
Iran is the 4th largest refugee hosting country, with just under one million refugees, according to WFP website. As a result of the refugee flow, a significant number of poor and food-insecure refugee households continue to require humanitarian support, including WFP food assistance. More than 951,000 Afghan refugees and 28,260 refugees from Iraq were registered in Iran as of early 2016. Basic services and housing are provided in the settlements by the Government, WFP, and United Nations High Committee on Refugees (UNHCR).
WFP assistance to refugees in Iran, which started in 1987, has been a major factor in the prevention of hunger and malnutrition. WFP aims to ensure basic food security for vulnerable Afghan and Iraqi households in refugee settlements in Iran.
MQ/MG
(Korean ambassador to Iran Kim Seung-Ho (L) and Negar Gerami (R), Photo by Sarah Abdollahi/ Borna news agency)