Albania calls for co-op with Iran in energy, agriculture, tourism
January 15, 2017 - 20:2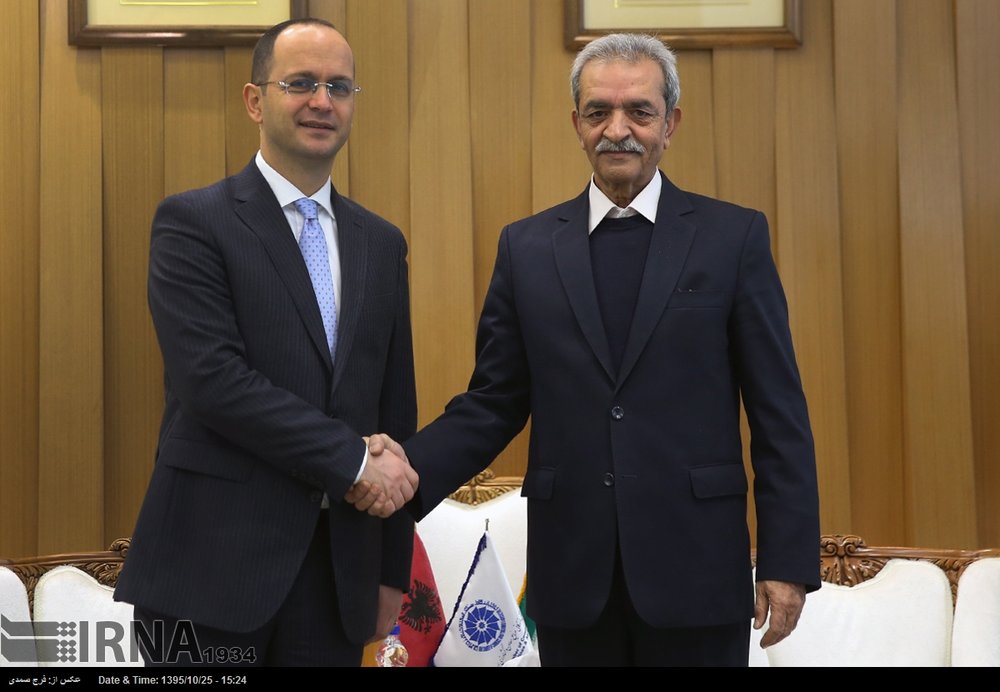 TEHRAN – The Minister of Foreign Affairs of the Republic of Albania Ditmir Bushati has voiced his country's interest in cooperation with Iran in energy, agriculture and tourism sectors, the portal of Iran Chamber of Commerce, Industries, Mines and Agriculture (ICCIMA) reported.
During his two-day stay in Tehran at the top of a high-ranking trade-political delegation, the Albanian official made the remarks in a meeting with the chairman of ICCIMA Gholam-Hossein Shafeie on Saturday.
In the meeting, which was aimed for expansion of economic relations between the two countries, the two sides stressed the need for removing trade barriers, and also exchange of information and trade delegations between Iran and Albania.
Bushati mentioned the lack of knowledge regarding trade capacities and investment opportunities as the main reasons for low volume of trade between the two countries and emphasized the need for holding more economic meetings, exhibitions and conferences.
Shafeie for his part, expressed Iran's interest for cooperation with Albania saying, "Iran and Albania are gateways to the Middle East and Southeast Europe, and the two countries' private sectors should use the capacities."
"Considering the great potentials for economic cooperation, the trade turnover between the two countries is not satisfactory," he added.
EF/MA