Plasco final scene: Bodies of hero firemen recovered
January 27, 2017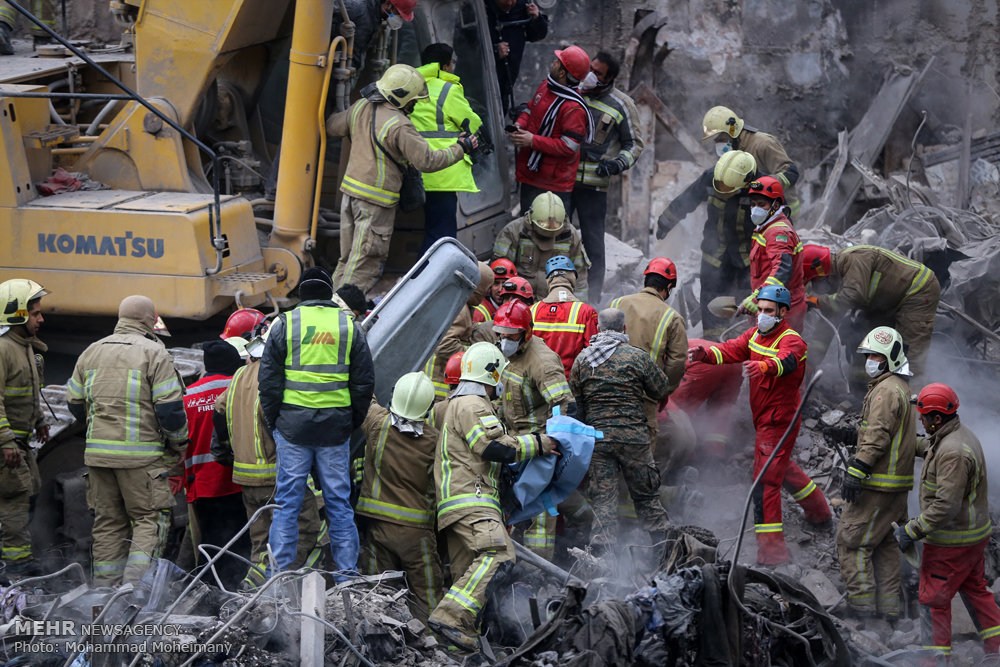 TEHRAN – Nine days of untiring rescue mission came to an end on Friday evening as the last body of the 15 trapped firefighters was found by the rescue team.
On January 19, Plasco – an iconic 17-story shopping center in downtown Tehran – was engulfed by a massive blaze which resulted in the collapse of the building with 15 of the firefighters trapped under rubble.
In addition to Behnam Mirzakhani, one of the firefighters who passed away at the hospital last Friday due to the severe burns he sustained during the rescue operation, 16 firefighters lost their lives trying to put out the fire.
Additionally, bodies of five civilians who were either shop owners or workers at the building are found and only three bodies are still missing.
A public funeral was planned for the firefighters on Thursday which was postponed to another time as the searches were still ongoing.
The huge inferno came as a shock to the people and officials.
MQ/MG