'Peace ambassadors' in Iran
February 7, 2017 - 20:28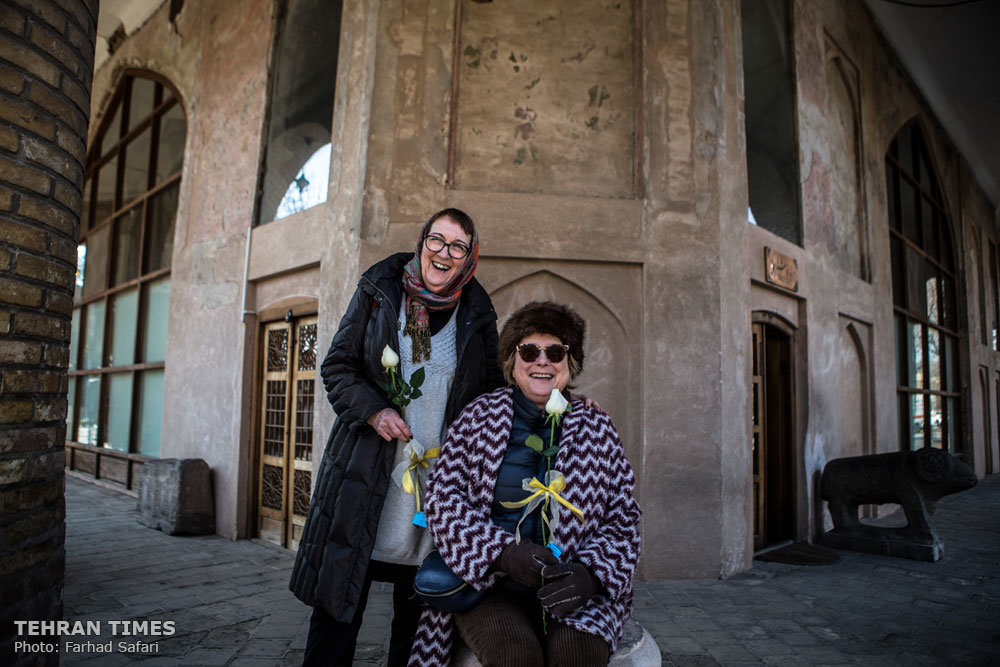 TEHRAN - Iran hosted around 320 tour guides from about 40 countries in the 17th World Federation of Tour Guides Association (WFTGA) Convention. The event took place from January 28 to February 1, 2017 in Tehran.
On Jan. 31 meeting the new WFTGA executive board was elected for a 2-year term. For the first time a tour guide from Iran became member of WFTGA executive board. Mohsen Hajisaeid the vice president of Iran Federation of Tourist Guide Associations (IFTGA) was elected to the WFTGA executive board.
Meanwhile, Georgia was voted to play host to the next edition of the convention in 2019.
During the 5-day event in Tehran, the guests visited some historical sites like the National Museum, the Carpet Museum, Golestan Palace, Sa'ad Abad Palace, and Azadi Square. They also went to Tabiat Bridge, Farahzad tea houses, and Grand Bazaar of Tehran.
Some workshops were held on the sidelines of the event to introduce more the country to foreign tour guides.
Before and after the convention, special tours were planned.
In the 3-day pre-convention tour around 160 guests visited the historical cities of Qazvin, Zanjan, and Hamedan, enjoying traditional foods, handicrafts, and also folk music.
Sa'd al-Saltaneh Caravanserai and the connected corridors in capital of calligraphy, got them to the ancient time. In Hamedan they experienced pottery and they became familiar with Avicenna the traditional Iranian medicine.
Shiraz, Yazd, Meybod, Isfahan and Kashan hosted 250 tour guides after the convention. They flew by an airplane which Meraj airline decorated with the Convention logo and "Sustainable Tourism for Development" in order to that World Tourism Organization (UNWTO) announced 2017 is the International Year of Sustainable Tourism for Development.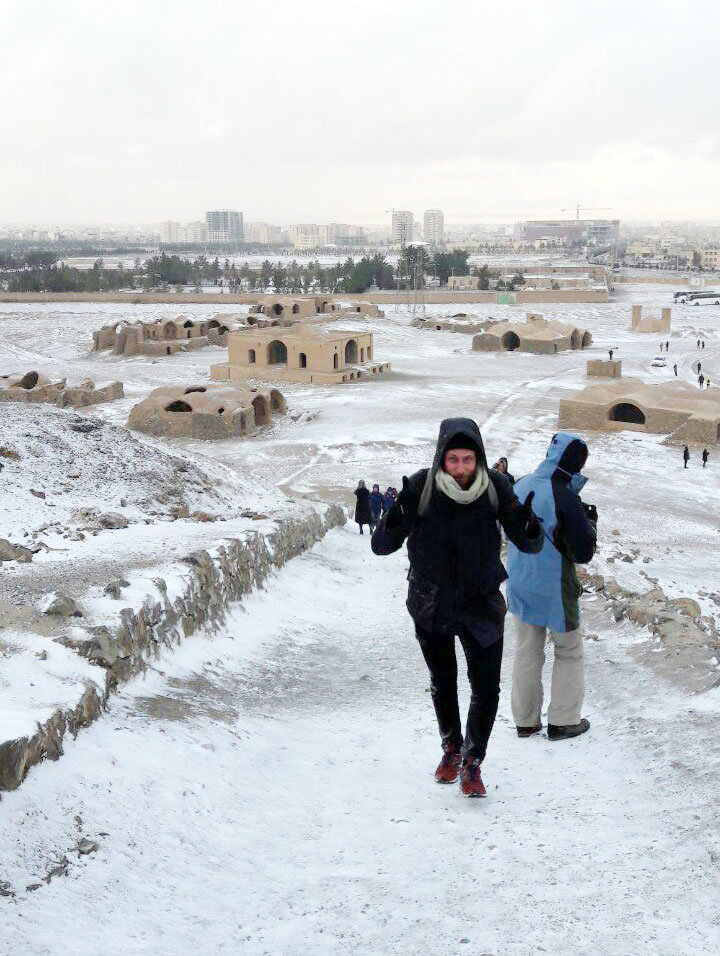 In Shiraz they were welcomed officially in front of Karim Khan Citadel. They knew the most famous Persian poems and they visited Persepolis, the magnificent historical site that they expected.
They flew from Shiraz to Yazd, that's mean they started this air path. The traditional hotels of Yazd city made a wonderful experience for them. The rare snowy weather excited them in a city in desert. You could watch their happy faces when they climbed up to visit inside of Silence Tower (Dakhmeh); Jean Philip from Canada said: "Iran is the best country in the world".
Through the way from Yazd to Isfahan, the municipality of Meybod prepared a different program to send the main message of this the 17th WFTGA Convention and the gathering of Tourist guides from different countries. The guests made a card stunt; "Peace Ambassadors" in ancient Castle (Narin Qaleh).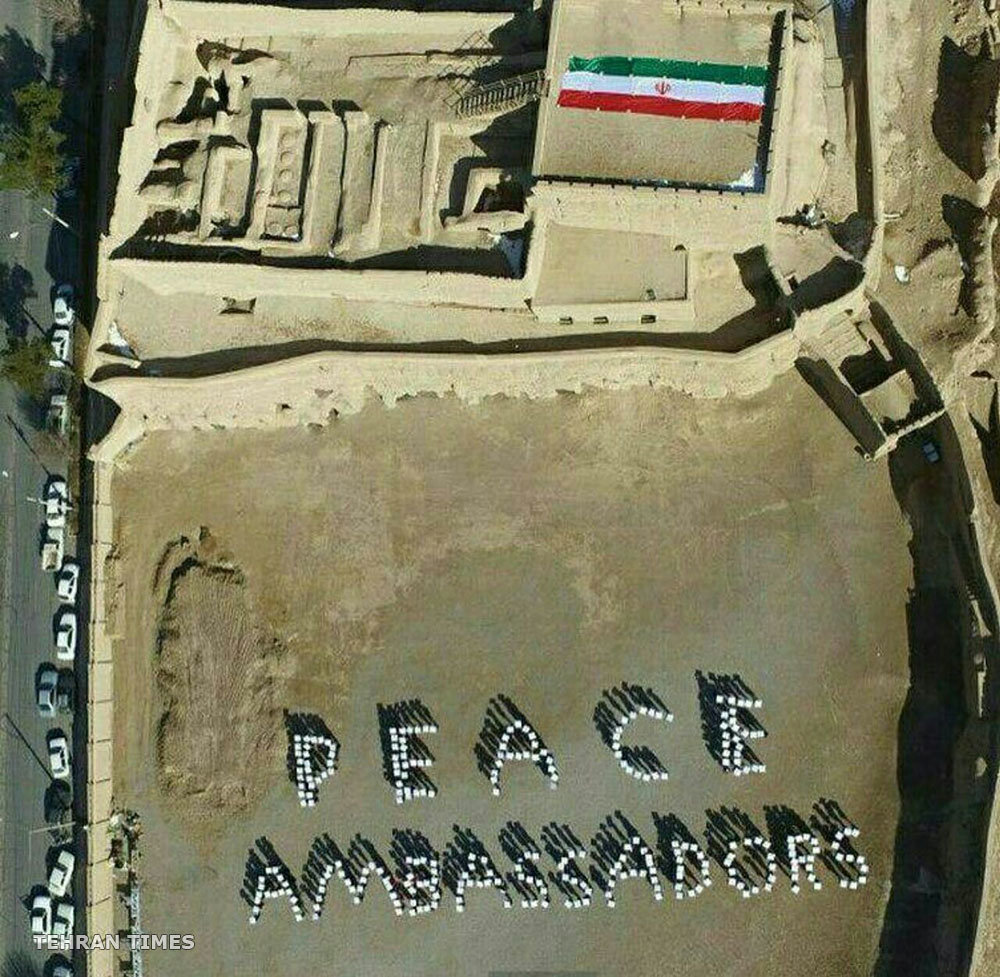 Photo: Mahmoud Yazdchi
The Isfahan tour guide association welcomed the guests in one of Abbasid Caravanserai in Kuhpayeh city. The foreign tourist guides had heard about Isfahan and they couldn't wait more to visit the "half of the word".
Stanislav Voleman, member of the executive board of CR Guides Association (Czech Republic) about his experience said:
"In addition of beautiful places I like people. In Yazd the old part of city is interesting and the fire temple also, but I think they should insist on the desert and its stories. They will have some problems with mass tourism so they should organized luxury tourism."
"Tehran is interesting first because of young people and then because of variety from high mountain to plain."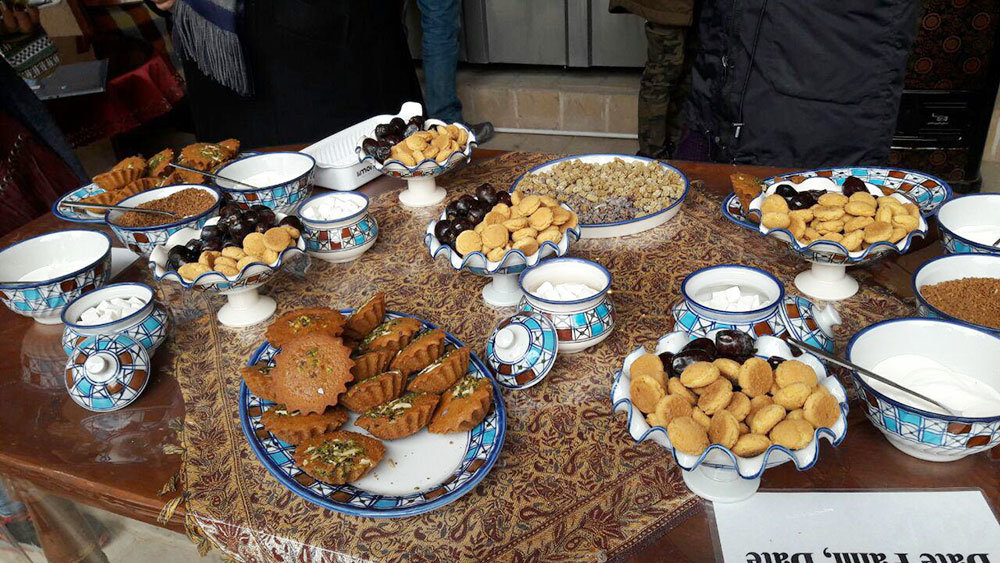 Monday 6 Feb at noon they went to visit Fin Garden, Historical houses and Sialk mound as a sample of ancient residential site.
They went by train so it's interesting that in this trip they experienced roads travel, airplane and train.
Sebastian from Austria said: I come back and I want to rent a car and travel by myself because I like to be with Iranian people.