Iran runner-up at 2017 IWF Youth World Championships
April 11, 2017 - 19:0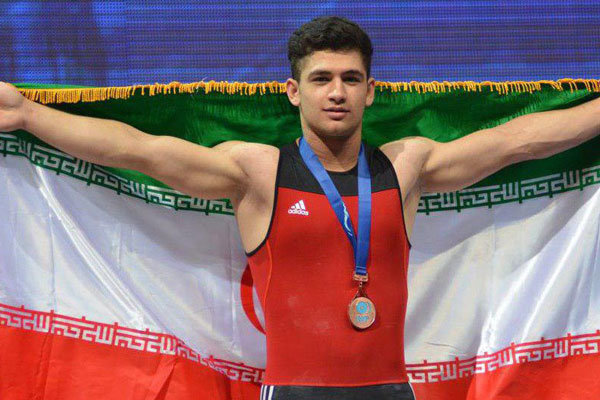 Iran finished in second place in the 2017 International Weightlifting Federation (IWF) Youth World Championships held in Bangkok, Thailand.
In the competition's Men Team Classification, Iran came second behind China.
Kazakhstan finished in third place, followed by Russia, Turkey, the U.S., and Thailand.
Iran won two bronze medals in the eight-day competition which started on April 3.
Mahdi Papi won bronze medal for a total of 304kg in the 84kg weight category.
Kazakhstan's Artyom Antropov took the gold medal for a total of 323kg. The silver medal went to Poland's Bartlomiej Stefan Adamus with 318kg in total.
In the +94kg weight category, Mohammadreza Roshani came third with a total of 347kg.
Kanstantsin Kurouski from Belarus won the gold medal after lifting 360kg in total.
Russian Dmitrii Gogichaev won the silver medal with 352kg in total.
Altogether 187 Women from 40 countries and 237 Men from 49 countries competed at this qualification competition for the 2018 Buenos Aires Youth Olympic Games.
The Team Classification is calculated from the Total results of the best six athletes per National Olympic Committee (NOC).

The seven best-ranked teams at the IWF Youth World Championships obtained two quota places per gender for their NOC.
The teams ranked from eight to seventeen at the IWF Youth World Championships obtained one quota place per gender for their NOC.