By Setareh Behroozi
Cooking is a daily work of art: Chef Saman Golriz
April 26, 2017 - 9:4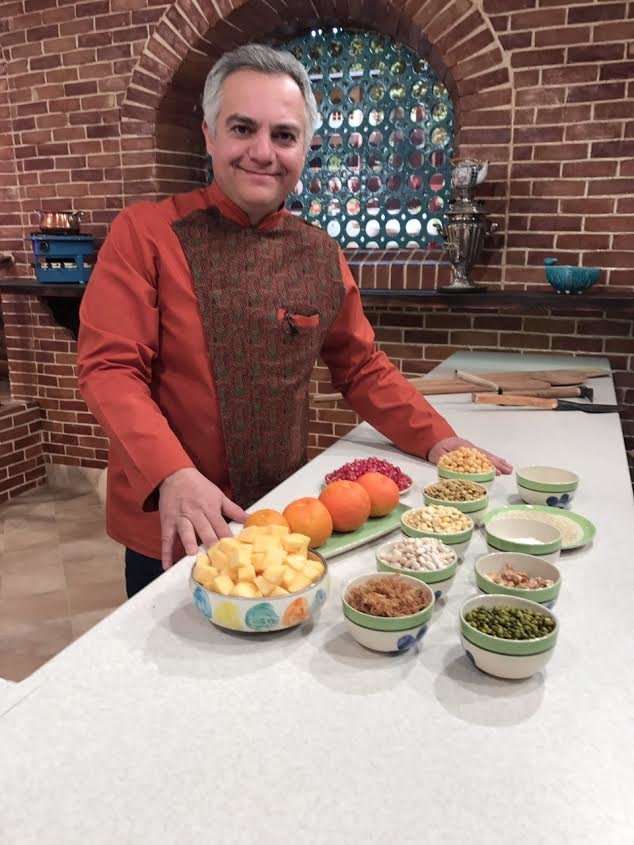 "One should do cooking with love since it is a daily work of art. Maybe one out of a thousand is a professional painter but most of people do cooking," Chef Saman Golriz said during an interview with the Tehran Times.
"Due to its repetition, you simply ignore cooking as an art. What is the difference between making a sculpture and cooking Qormeh-Sabzi? The difference is that the latter is edible so you forget to regard it as a piece of art," he said.
Golriz said that he has recently received a cookbook wrote by Surrealist Spanish artist Salvador Dali "Les Diners de Gala".
"As a surrealist painter he understood that cooking is not separated from art and life so he wrote a book with his wife," he added.
--------- Cooks are happier, more hopeful!
"I am a professional cook for 25 years and I do believe that those who cook are happier and more hopeful during their life. They don't get tired of life and do love it," he said.
"The sense of responsibility about life begins with cooking," he said.
The way of cooking is never separable from the way of your life and lifestyle. There is a difference between a person who cooks and who do not cook and you understand it when you travel with someone or live with somebody, he added.
The way you cook, the way you live
The lifestyle of different people also affects the way they cook as well.
"Some people should always eat fast and cold food or eat their meal in restaurants due to their occupational status. Some do not eat certain ingredients like meat due to the geographical characteristic of the place they live in," he said.
The background and even the birthplace of a person has an impact on his or her desired tastes and the way of cooking, he added.
"The daily life of people is intertwined with what they eat. It is an important fact which should not be ignored," he added.
"Disregarding these simple facts leads to diabetes, obesity, and other diseases we encounter these days," he said.
In his opinion, Abgusht - an Iranian mutton soup thickened with chickpeas - is not a suitable meal for a person who sits in front of computer all day long!
"May be cooked vegetable and some protein food groups is preferred for this person," he said.
He named hospitality and warm hosting as the main characteristic of the Iranian culture. Golriz called it as 'sociology of hospitality'.
"In their cooking, Iranian families always consider extra guests in their meals," he said.
Modern life, modern cooking methods
In his opinion, the method of cooking should be modernized.
"We cannot change the traditional foods, which have been established for centuries, but we can change the way of cooking them," he said.
As an environmentalist, he pointed to harmful environmental effects of livestock production on the planet, which can be decreased by using less meat in our foods.
He named mushroom and soy as alternatives to meat in foods.
"We should pay attention to our diet and our body. Our self-esteem is affected by our way of life and nutrition," he said.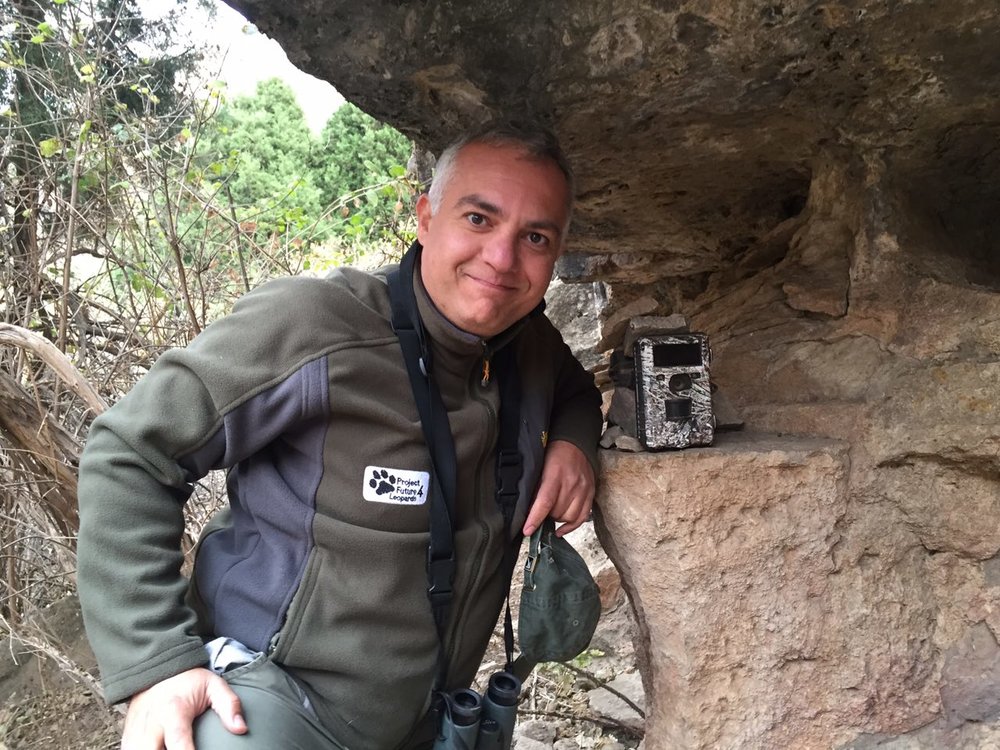 Other life aspects of Mr. Chef!
Chef Saman Golriz, who is known mostly for his TV shows in Iran, introduces himself as a 'cuisine expert' and an 'environmentalist'.
"Both of them are important for me since I work a lot on both of them," he explained.
Golriz has received awards from several environmental institutes including the Iranian Cheetah Society and the Persian Wildlife Heritage Foundation for his efforts in the field of preservation of wildlife.
He also regards environmental issues in cooking as well. "I was the first person who promoted waste sorting in TV shows for eight years."
"Unfortunately we don't care about the Earth we live in. Our food products are much more than what we need. We destroy our environment and then we turn foods to garbage. As human beings we should learn the right way of food consumption," he regretted.
"Whoever we are, we should learn to pay attention to our environment and our planet," he said.
Saman Golriz also love traveling. He has visited different places in Iran and across the world.
"I travel a lot and I owe a large portion of my knowledge to my travels to different parts of Iran," he said.
Golriz can be described as a lucky person as his career and recreation are the same.
"I make money from cooking, which is my recreation as well," he said.
"I discovered that food is the first bridge between different cultures. The very first thing you encounter after you travel to a place is food. Actually, the kind of food and the way it is served introduce a nation to you," he said.