12 countries to attend Zanjan gastronomy festival
May 1, 2017 - 18:59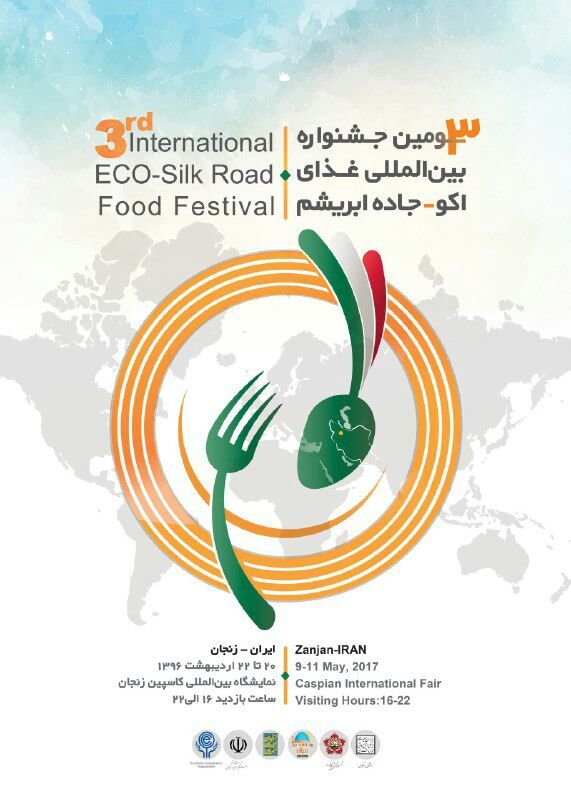 TEHRAN – The historical city of Zanjan, northwestern Iran, will play host to the 3rd International ECO-Silk Road Food Festival with the theme of "Together for Sustainable Tourism" from May 10 to 12. ECO stands for Economic Cooperation Organization.
A total of 16 groups of competitors from 12 countries including Azerbaijan, China, South Korea, and Turkey have applied to partake in the event, IRNA reported on Sunday.
Other attendees to the festival will come from Afghanistan, Pakistan, Lebanon, Tajikistan, Syria, Iraq, Kazakhstan, and Palestine, the report added.
Organized under the auspices of the Cultural Heritage, Tourism and Handicrafts Organization (CHTHO), the festival is aimed to introduce healthy traditional foods across the Silk Road region and to publicize unique tourist attractions in Zanjan, as well.
Thanks to the first two successful editions of the festival in 2015 and 2016, the arrangers are determined to continue holding the event on an annual basis in Zanjan.
The United Nations World Tourism Organization's naming of 2017 as the International Year of Sustainable Tourism for Development has provided further encouragement to this effect, the organizers say.
Holding workshops and traditional handicrafts exhibits associated with cooking and sightseeing excursions are amongst side section programs embedded in the timeline of the event.
On the itinerary is a visit to Soltaniyeh, a UNESCO World Heritage site. Soltaniyeh is one of the largest brick domes in the world and third largest dome in the world after the domes of Florence Cathedra and Hagia Sophia.
Last December, the CHTHO Deputy Director Morteza Rahmani-Movahhed said Iran can increase its share of the global gastronomy tourism, which makes an annual turnover of about $300 billion.
Iran, Pakistan, Turkey, Afghanistan, Azerbaijan, Kazakhstan, Kyrgyzstan, Tajikistan, Turkmenistan, and Uzbekistan are members of the ECO, an intergovernmental regional organization established in 1985 for the purpose of promoting economic, technical and cultural cooperation among the member states.
PHOTO: A poster for the 3rd International ECO-Silk Road Food Festival
AFM/MG