By: Haniyeh Sadat Jafariyeh
Rouhani's economic legacy
May 14, 2017 - 20:43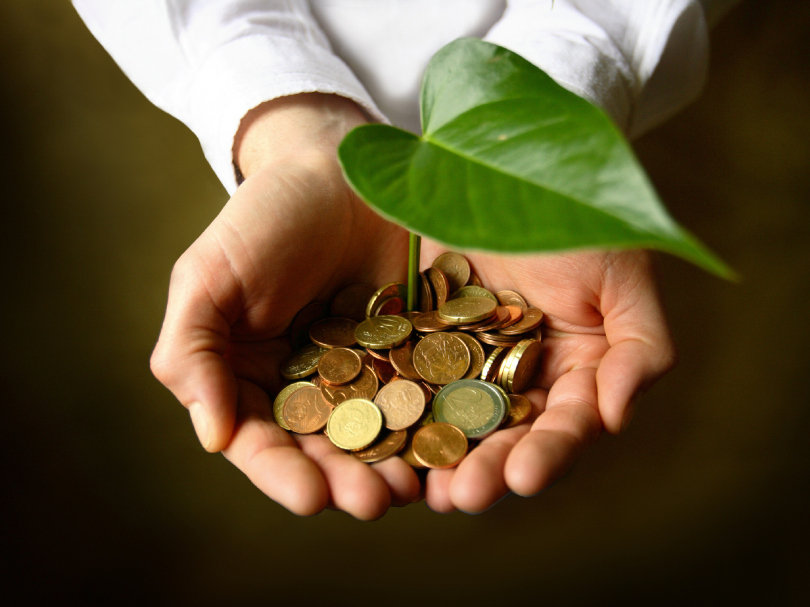 The presidential election is scheduled for Friday in Iran. If the incumbent president Hassan Rouhani loses the bid for re-election, the next president will take office in less than three months. In that case, what economic achievements will the next president inherit from Rouhani?
To get a better view of what Rouhani did in his tenure, it is worth remembering that when he took office in August 2013, Iran was experiencing unstable economic situation. Unemployment rate was high, inflation was rampant, and stagnation was deep. During the past almost four years, Rouhani and his cabinet worked hard to awaken Iran's dormant economy wounded by improper policies under president Mahmoud Ahmadinejad via adopting various political and economic measures, both domestically and internationally.
Today, the results of applying such strategies account for major accomplishments by the Rouhani administration.
The key politico-economic achievement of Rouhani was the Joint Comprehensive Plan of Action (JCPOA) – the official name for the nuclear deal.It was signed between Iran and world powers in July 2015 and was implemented in January 2016. Based on the deal, nuclear-related sanctions on various Iranian business sectors were lifted. JCPOA, in fact, triggered a chain of positive outcomes for Iran's economy.
Under the aegis of sanctions removal, $22 billion of Central Bank of Iran's frozen assets has been freed, the country has been reconnected to the Society for Worldwide Interbank Financial Telecommunication (SWIFT), and temporarily removed from the intergovernmental Financial Action Task Force (FATF) black list, and could resume ties with the global banking and financial network as well as giant international insurance companies.
As a result of proper measures taken by the government and also the positive environment created in the post-sanctions era, Iran has been inundated with visiting foreign trade delegations from countries across the globe. Foreigners have shown interest in making investments in the country and sharing their technologic know-how in various industrial fields. Consequently, the Rouhani administration succeeded in signing various agreements to attract foreign investments for implementing infrastructure projects to revamp road, rail, and air transport systems. Some $12 billion of foreign investments was absorbed in the past Iranian calendar year 1395 (March 2016-17). According to a report released by the Ministry of Finance and Economic Affairs in late March, the value of foreign investment in Iran stood at $3.1 billion in 2013. Iran has reportedly signed memorandums of understanding aiming to attract $50 billion of finance from foreign investors after the JCPOA went into effect in January 2016.
The administration also succeeded in increasing Iran's revenues via boosting oil and gas outputs and growing gas condensate exports. Iran's oil exports have doubled since the deal took effect and major problems in the way of securing insurance for cargoes carrying oil from Iran have been resolved.
Under Rouhani, Iran experienced positive balance of trade in Iranian calendar year 1394 (March 2015-16). It was the country's first-ever positive trade balance as of the 1979 Islamic Revolution. Registering an increase of 4.34 percent, Iran preserved its trade balance on positive trajectory for the second consecutive year in 1395. The country's value of non-oil exports was reported to be $43.93 billion, compared with the figure for imports which stood at $43.68 billion.
In domestic economy, reining in the galloping inflation is among the main achievements of President Rouhani. Inflation, which skyrocketed to above 40 percent at the end of Ahmadinejad's second term, dropped to a single-digit for the first time in three decades and hit 9 percent in the past Iranian calendar year 1395.
Economic growth rate soared from minus 5.8 percent in 2013 to 7.2 percent during the first nine months of the past Iranian year, according to the Statistical Center of Iran.
Meanwhile, the International Monetary Fund (IMF) in its World Economic Outlook report, titled "Gaining Momentum", has predicted a 3.3-percent real GDP growth for the country in 2017. As President Rouhani underlined in mid-March, his administration has been shoring up economic growth "without too much help from oil revenues".
Besides, smuggling has had a downtrend and Iran's customs revenues increased despite a drop in imports and tariffs. The total value of smuggled goods in calendar years 1392, 1393, and 1394 stood at $25 billion, $19.8 billion and $15 billion respectively. In 1395, the figure shrank to around $12 billion, indicating a substantial decrease of 50 percent compared to the year Rouhani came to power, according to IRNA. The average import tariff rate has also declined from 27 percent to 19.2 percent. Nonetheless, the customs administration earned 180 trillion rials ($4.7 billion) in revenues last year, thanks to the implementation of an integrated customs system.
While President Rouhani expresses that he has sought to return tranquility to the Iranian economy mainly via improving the business climate and reopening international gateways, his critics turn the coin to its other side.
Critics of Rouhani's economic policies believe that despite his promises, economy is still not in good shape. They says Rouhani has failed to improve living standards, emphasizing that the JCPOA did not work as it was expected to. They lash out at Rouhani for failing to curb unemployment rate, saying the figure went through an upwards trend in his tenure.
According to SCI figures, unemployment rate has increased from about 10.5 percent to above 12 percent in his tenure.
Critics also refer to liquidity volume, which stood at 11.96 quadrillion rials (about $317.7 billion) during the 12-month period ended in the last day of the 10th Iranian calendar month of Dey (January 19, 2017), according to a CBI report. The figure shows 26 percent rise compared to the same period of time in the previous year, the report said.
Criticizers also claim that recession has been fostered in economy due to adopting improper monetary and financial policies and restricting business regulations. They also believe that smuggling of goods has gone through an upward trend and is now among the main challenges of domestic producers.
In general, opponents argue the Rouhani administration's economic policies led to closure of a number of production units and a consequent unemployment of a large number of workers.
In fact, Rouhani's mission is not accomplished yet. There is a long way for economy to go. Some of his measures need to bear fruit in the long-run. Also, sanctions have not yet been fully lifted.
In case the next administration does not follow similar economic and foreign policy, all Rouhani's efforts will for sure be in vain and economy would bounce back.
HJ/MG/PA