95% of wildfires in Iran are human-caused: official
June 12, 2017 - 9:42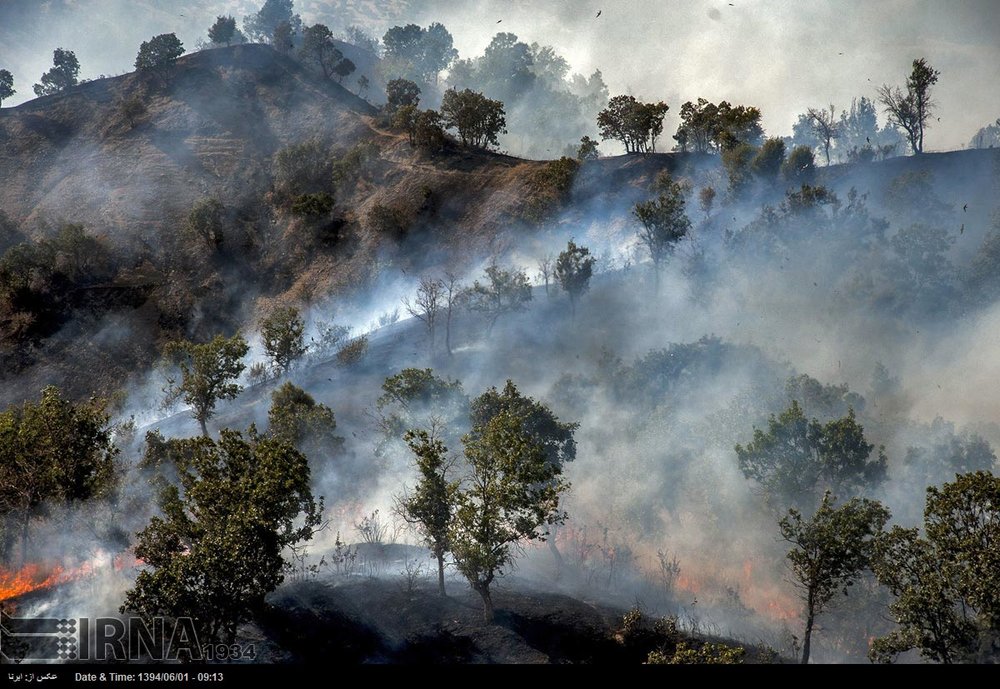 TEHRAN — Some 95 percent of wildfires which occur in Iran are rooted in human factors, an official with Forests, Range and Watershed Management Organization said.
Since the beginning of the current [Iranian calendar] year [falling on March 21], some 30 to 40 wildfires have erupted mostly in 5 to 10 hectares of Zagros forest area, ISNA quoted Qasem Sabz'ali as saying.
Additionally, forests in the provinces of Golestan, Khuzestan, Kerman, Lorestan, and Kohgiluyeh-Boyerahmad also sustained damages to some extent due to wildfires, Sabz'ali added.
"Though the hot weather can spark fire 95 percent of the wildfires are caused by human beings," he restated.
Some 60 percent of human-caused fires happen unintentionally and 40 percent start on purpose for instance in retaliation against one family or to get one's hand on a piece of land, he explained.
Considering the 16 million hectares of forests and 82 million hectares of pastures contributing to 60 percent of land areas of the country it is highly important to take measures to safeguard these areas, he pointed, adding, "over the past three years we have spent some 300 billion rials ($7.5 million) worth of equipment to extinguish the fire in the forests."
However, the equipment are not sufficient and despite the 30 percent decrease in forest fires compared to the same period last year the pastures and rangelands wildfires are still increasing, he regretted.
MQ/MG