BY Setareh Behroozi
Live a green life far from the madding crowd!
June 14, 2017 - 10:17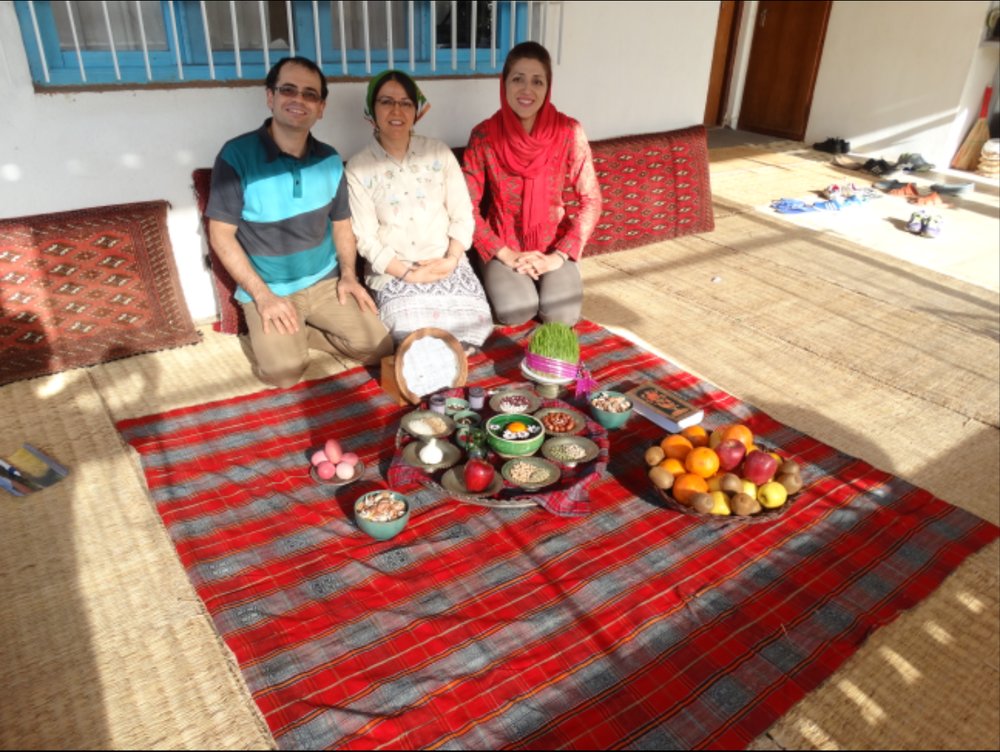 The couple Mahin Shamsikhani and Khosro Mahin-Roosta with their friend Shiva Shamshiri live a different kind of life. Although they are both engineering graduates from Tehran's Amirkabir University of Technology, they are now running an eco-lodge in a village in northern Iran.
They established their eco-lodge 'Gilehboom' four years ago in Qasemabad Sofla in Gilan province and they are still happy with their decision.
"We were members of mountaineering club of the university during our education," Mahin told the Tehran Times in an interview.
"Shiva and I studied computer engineering and Khosro studied shipbuilding and marine engineering," she explained.
After getting married in 2009, the couple moved to the southern city of Khorramshahr due to Khosro's job requirement.
"However we travelled with our friends, who were members of the club, to different parts of Iran," she added.
Handicrafts guide us!
"In 2011, we travelled to a village in Sistan-Baluchestan province named Qasemabad to visit Mahtab Norouzi - a baluchi woman who is renowned for her needle works.
"Unfortunately she was living a hard life. It made us to think about a solution for offering handicrafts made by women in Iran," she explained.
They decided to establish an eco-lodge in order to have a place to render handicrafts and they chose Qasemabad village in this regard.
"Gilan province has a rich culture and a variety of handicrafts. Moreover, the village enjoys a unique geographical situation since it is near the [Caspian] Sea and mountains," Mahin said.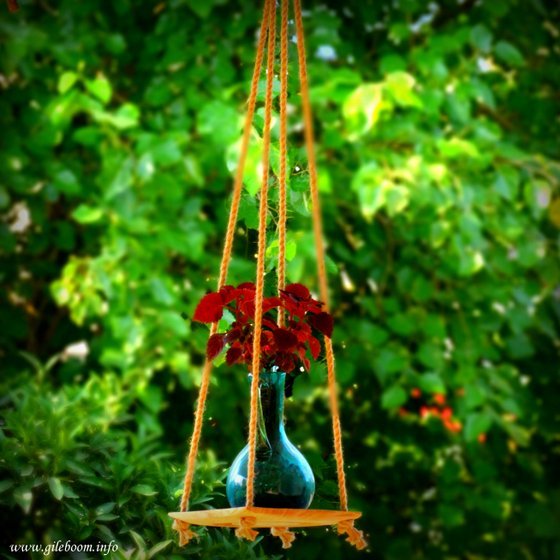 We care about nature!
"[Protection of] Nature and environment are amongst our everyday concerns," Mahin said.
She said that they do waste sorting at Gilehboom and teach it to locals.
"We compost wet wastes and take dry waste to factories to recycle them and also use a little amount of plastics," she explained.
"Unfortunately there are large amounts of garbage in surroundings, however we try to manage them through negotiating with officials," Mahin added.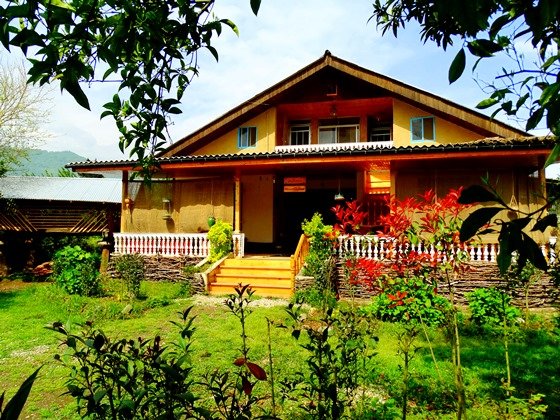 Gilehboom meets demands of our life!
"Modern life has its own privileges, but that is not what we expect from our lives. We prefer to be active in cultural affairs as well" she added.
"Gilehboom provides the locals with an opportunity to introduce their handicrafts and foods and also helps them toward sustainable development.
"We introduce cultural heritages of the region, which are unkindly ignored but they are still efficient, to travelers.
For example, we cover our rooms with felt, which is woven in the region, and make the visitors to think that there are still efficient items in the past, which are useable today," she explained.
Mahin said that doors of Gilehboom are always open to locals, because they are a part of their programs.
She explained that they always consider locals as an important part of their work.
"We never disturb daily life of villagers with our tourist visits and this is one of our principles," she explained.
She said that one of the aims of the eco-lodges is to impress tourists and make them think about the way they live!
"Fortunately, we receive good feedbacks from our guests after they return to their homes," she said.
She said that these are signals which make us to think that we are on the right path and to continue with more energy.
PHOTO: The founders of the Gilehboom eco-lodge from left to right Khosro Mahin-Roosta, his wife Mahin Shamsikhani and Shiva Shamshiri in an undated photo. Gilehboom is located in Qasemabad Sofla village in Gilan Province, northern Iran.
SB/MG