Tehran expo to showcase Iran, Armenia common history, heritage
September 20, 2017 - 18:51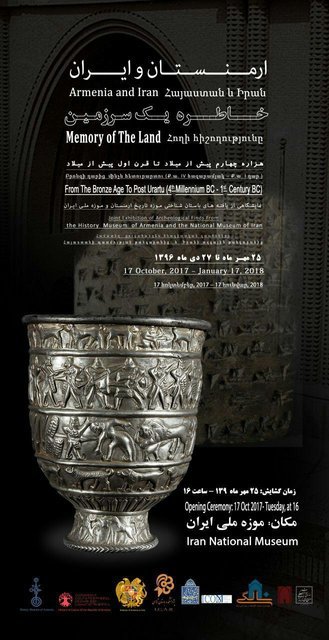 TEHRAN – The National Museum of Iran will host an exhibition to display a collection of 103 artifacts dated from Iron Age kingdom of Urartu which is believed to be part of common history and heritage of the two neighboring nations.
With the theme of "Armenia and Iran: Memory of The Land", the exhibition will open on October 17 at the museum in Tehran and will run through January 17, 2018, ISNA reported on Tuesday.
The historical objects have been borrowed from the Museum of Armenia according to a previous agreement between the two countries to expand ties in the realm of cultural heritage.
Most of the artifacts, which will go on display during the showcase, belong to 1st millennium BC when the Iranian Plateau was part of the Urartu kingdom, centered on Lake Van in the Armenian highlands.
The art of Urartu is especially notable for fine lost-wax bronze objects: weapons, figurines, vessels including grand cauldrons that were used for sacrifices, fittings for furniture, and helmets. There are also remains of ivory and bone carvings, frescos, cylinder seals and of course pottery.
SB/MG