By Mahnaz Abdi
Renewables spurring foreign investment
October 1, 2017 - 20:54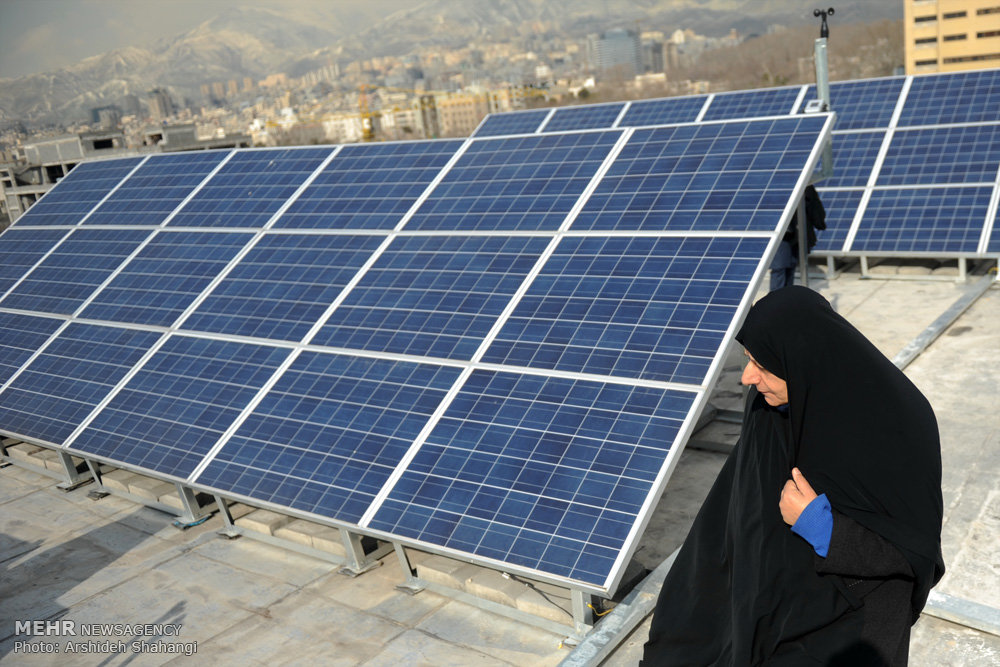 Clean energy is under the spotlight in Iran as the oil and gas rich country also enjoys some advantageous geographical and climate condition to benefit from renewable sources of energy.
Iran's power generation capacity is currently 77,000 megawatts (MW), of which renewables account for just 420 MW and according to the former Energy Minister Hamid Chitchian the figure is planned to reach 600 MW by the end of the current Iranian calendar year (March 20, 2018).
Also, Deputy Energy Minister Houshang Falahatian has announced in late September that the country plans to add 1,000 MW of new renewable power capacity every year over the next five years.
Based on the country's Sixth Five-Year National Development Plan (2016-2021), Iran is aiming to increase its capacity of power generation from renewable sources by 5,000 MW per annum to meet growing domestic demand and also increase its electricity exports.
To meet the set target, the Energy Ministry has taken a new approach toward development of renewable sector and has been offering incentives to both Iranian and foreign investors for cooperation in renewable projects inside the country.
It has led to more contribution of private sector to this industry, and also attraction of foreign investors appreciating Iran's noticeable resources of solar energy and wind power in addition to its special geopolitical location which makes it one of the best areas for investment in renewables.
Investing $27 million, Switzerland's DURION AG Company was the main investor of the project to build Iran's largest solar farm. The 20-MW Mokran Solar Farm in Mahan County in the southeastern Kerman Province was inaugurated on July 27.
In late August, Seyed Moslem Mousavi, the managing director of Iran Renewable Energy Association, announced that foreign companies have submitted proposals for a total of $3.6 billion investment to implement renewable energy projects in Iran.
Companies from Germany, Italy, Spain, Switzerland, South Korea, Japan, China and India have already visited the country to investigate the investment condition in renewable sector.
Raymond Carlsen, the chief executive of Norway's Scatec Solar, which builds and operates solar farms worldwide, told Reuters on September 15 that his company is in talks to build its first solar farm in Iran. He said that the initial project under discussion would cost $120 million per 100 MW installed which would rise to 500 MW later.
Also on September 20, Financial Times reported that Quercus, a UK green investment company, said it had reached agreement with Iran's Energy Ministry on plans for a 600 MW solar farm in central Iran that would rival the largest solar projects so far built in China, India and the U.S.
Diego Biasi, Quercus chief executive, said the €500-million deal showed Iran was "open for business" and represented a "huge opportunity" for investors in renewable energy.
All these opportunities to attract foreign investment, not only can help Iran, which is struggling with air pollution in its major cities especially the capital Tehran, reach sustainable clean energy, but can also save the fuels consumed domestically to boost the country's fuel exports in one way and with a long-term view to conserve fossil fuels for the future generation.