No more discrimination for women in oil industry: Zanganeh
November 6, 2017 - 20:13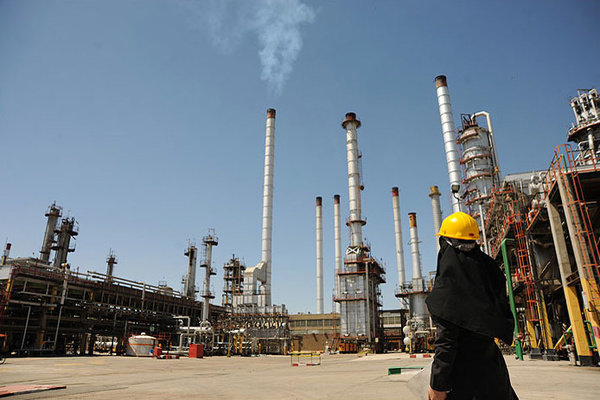 TEHRAN – Discriminations against women in oil industry will be removed and there will be no difference between the two genders for working or studying in oil-related fields, Oil Minister Bijan Namdar Zanganeh said here on Saturday.
Women will have a share of more than 40 to 50 percent of employments in oil industry, IRNA quoted the minister as saying.
Zanganeh made the remarks during a ceremony for inaugurating Marziyeh Shahdaei as the first-ever female vice minister, emphasizing the need for improving women's position in the oil industry.
The minister further hoped that the new female deputy of the ministry will be a great help for him and burden many troubles of the ministry.
Shahdaei previously served as the managing director of the National Petrochemical Company.
Appointing Shahdaei as the managing director of the National Petrochemical Company in 2016 was the oil minister's first step toward providing women with employment opportunities equal to men.
Currently, a number of 17,000 women are working in the Iranian oil industry, including 7,000 tenured employees and 10,000 contractual employees. This number stands for about 8 percent of the oil industry's total workforce.
Educated women make up 7 percent of managerial posts in the oil industry. A number of three women are working as senior officials in grade "over D", eight women are working as high-level officials in "grade D" and 350 women are working in other supervisory and managerial positions.
The majority of women working in the oil industry are 30-34 years old, most of them with a working experience of 10 to 15 years. More than 70 percent of women working in the oil industry hold a bachelor's or higher degree which proves the experience and high scientific level of female forces in the oil industry.
NM/MQ/MG