Iran's heavy crude oil price exceed $60
November 8, 2017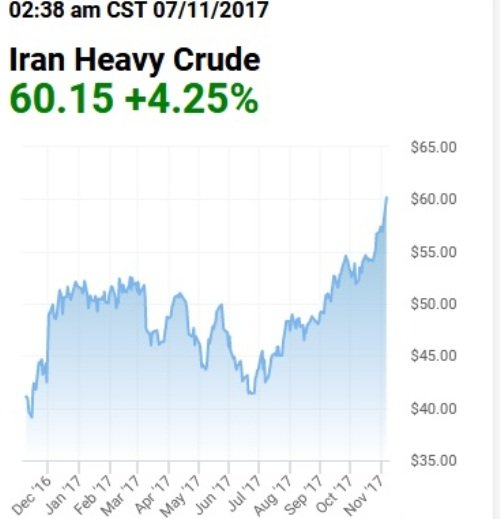 TEHRAN – Iranian heavy crude oil price hit the record high $60.15 per barrel on Tuesday following the recent price surge in the oil market, IRNA reported.
The price rose by $2.45 per barrel or 4.2 percent to push Iranian crude price once again into the $60 range after two years.
According to Reuters, oil prices surged to their highest levels since the summer of 2015 in last few days as a major political shakeup in Saudi Arabia underpinned a rally fueled by geopolitical risk.
EF/MA