Iran's fertility rate reaches normal levels: expert
December 29, 2017 - 7:50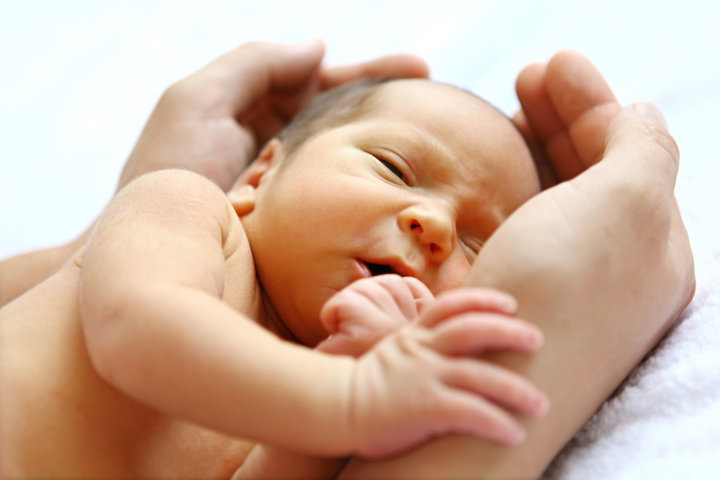 TEHRAN – Fertility rate in Iran has reached replacement level which means the country is no longer underpopulated, chairman of Population Association of Iran said on Wednesday
"Replacement level fertility" is the total fertility rate—the average number of children born per woman—at which a population replaces itself from one generation to the next, without migration. This rate is roughly 2.1 children per woman for most countries, although it may modestly vary with mortality rates. The rate refers to the total fertility rate that will result in a stable population without it increasing or decreasing.
Announcing the results of a research on 'changes in population status', Mohammad Jalal Abbasi highlighted that fertility rate has had a growing trend in recent years and that the replacement-level fertility has been achieved.
This in-depth research encompasses areas such as changes in fertility and childbirth rate, family and marriage variations, mortality and health status, domestic migration, urbanization, and population trends, ISNA news agency quoted Abbasi as saying.
The official went on to say that the growing trend of fertility rate in Iran can be a temporary result of modifying delayed childbearing and that taking measures to facilitate marriage and childbirth are needed to stabilize this rate.
Looking into the figures and numbers pertaining to fertility rate before (13)90s (2011 and before that) the rate have gone up over the past 6 years. From 2014 to 2016 the rate has grown to 2.08 while in a 5-year period the rate has reached 2.01, Abbasi added.
Normal fertility pattern
Touching upon the fact that fertility pattern in Iran is normal, the chairman added that 30 percent of couples have one or no child, 30-33 percent have two children and nearly 33 percent have more than two, he added.
An expert in demography Meimanat Hosseini explained that 50 percent of Iranian women give birth to their first child before they are 22 and more than 70 percent of women give birth to their second child and just 45 percent have the third.
Results of the research also shows that fertility rate and education level have an inverse correlation in Iran, she mentioned; i.e. as the education level grows the fertility rate of women reduces.
Iran's population aging
Analysis of 2016 census showed that average age of Iranians has increased. Census reports indicate that the number of persons, aged 60 years or older, has increased by 1.5-fold over the past decade (2006-2016) in Iran.
In 2006, some 5.1 million people were 60 or older, but the number rose to 6.1 million in 2011 and to 7.4 million in 2016. Currently, the country's total population stands at about 80 million, of which some 9.3 percent is 60 or older.
Overcoming this problem requires providing facilitators for marriage while tackling other issues such as housing and employment.
In 2014, Leader of the Islamic Revolution Ayatollah Ali Khamenei outlined general policies of the country's population plans. The plan emphasized the need for taking effective measures to improve the country's economic, social and cultural situations based on the new population policies.
MAH/MQ/MG