Quake-hit Kermanshahi people rebuilding homes amid hope
January 9, 2018 - 12:3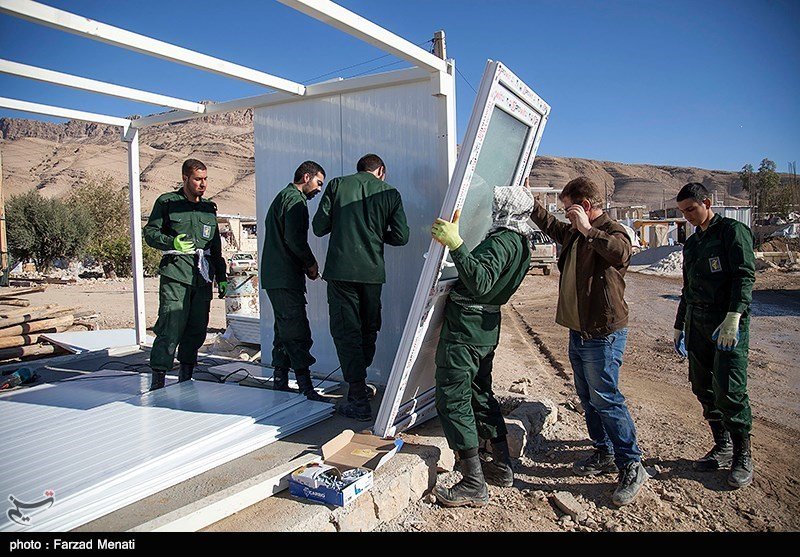 TEHRAN — Almost two months after the tragic magnitude 7.3 quake rocked the western province of Kermanshah, the citizens join hands with those who volunteered to help rebuild their damaged cities and villages.
The powerful quake which hit the city on November 12 claimed hundreds of lives and left thousands injured and displaced. The temblor was so strong that razed some 19,000 houses to the ground and caused damage to 56,000 others in 1,900 villages.
Now with the help of Islamic Revolutionary Guard Corps (IRGC) and the Islamic Revolution Housing Foundation, Kermanshahi people are collaboratively reconstructing their villages.
Reconstruction programs underway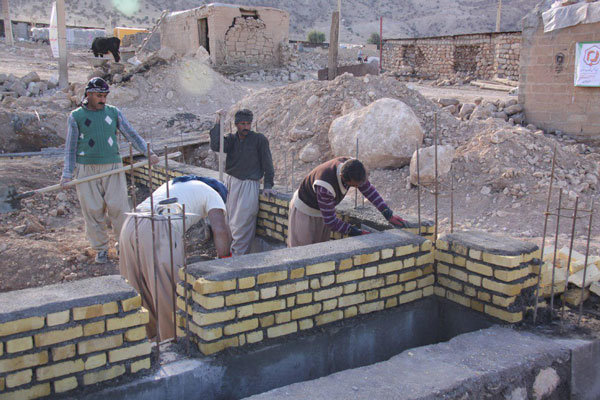 Mojtaba Nikkerdar, an official with Kermanshah governor general's office, has explained that the reconstruction projects in the area are underway and will be completed by late May 2018.
"The reconstruction projects are in progress but we need to speed them," Mehr news agency quoted Nikkerdar as saying.
So far some 1,200 houses are fully renovated, he said, adding, rubble of 2,187 houses are cleared away and many of the houses will be ready by May but some houses which are totally decimated may take a year to be ready.
He further highlighted that people can make contributions to help speed the reconstruction projects.
8,100 conexes set up by IRGC
According to Mehr news agency approximately some 8,100 conexes are set up in the area for temporary accommodation of the quake-hit victims by the IRGC forces within some 40 days after Leader of the Islamic Revolution Ayatollah Seyyed Ali Khamenei visited the region on November 20.

$1.2b needed for reconstruction projects
Houshang Bazvand, Kermanshah provincial governor, has announced that in order to fully reconstruct the quake-hit areas some 48 trillion rials (nearly $1.2 billion) must be allocated to the renovation projects.
"Some 39,000 houses must be built from scratch and some 55,000 must undergo reconstruction," Bazvand explained.
Moreover, he added, "we should allot some 12.4 trillion rials (nearly $310 million) in order to repair the damage to critical infrastructures in the city."
Red Crescent Society's support
"We are continuing to support the victims of the tragic quake and we will keep on doing so until the end of the year (March 20)," head of Iran's Red Crescent Society Ali Asghar Peyvandi said.
All services, including medical or psychological and rehabilitation services, are free of charge, Peyvandi noted.
MQ/MG