Pictures bash Bollywood celebs over Netanyahu selfie
January 26, 2018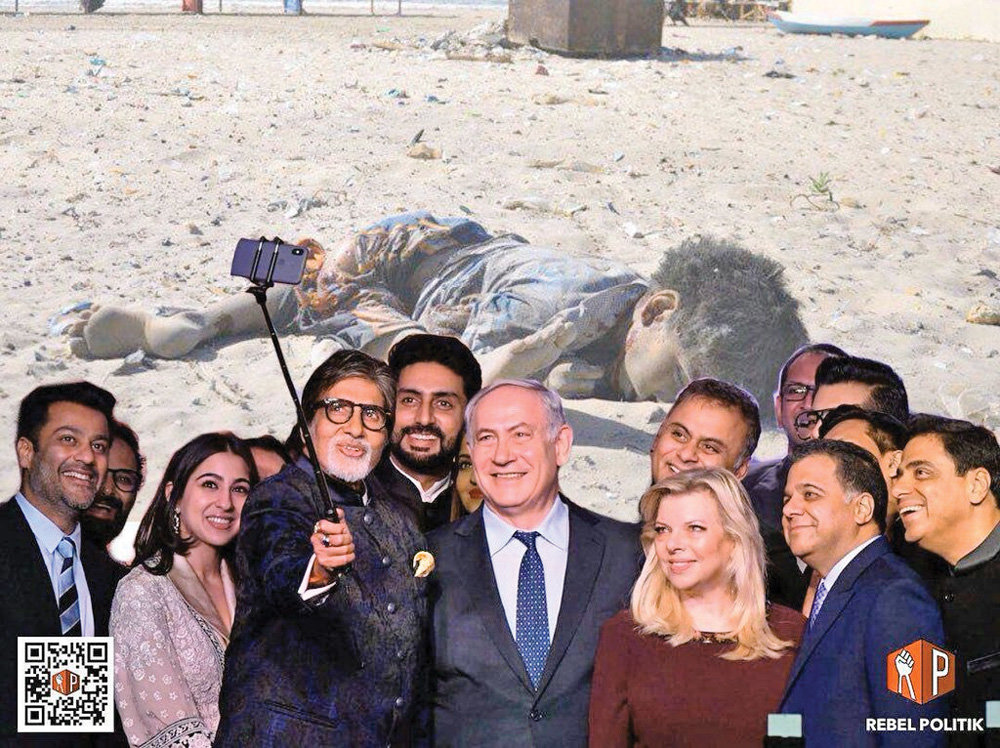 An Indian national has applied his wits and some graphics techniques to bash Bollywood celebrities for taking selfies with Israel's Prime Minister Benjamin Netanyahu.
To show his outrage at the Indian cinema icons, the artist has provided the selfies with backdrops of children killed by Israel, as shown in this picture.
The novelty went viral in India and throughout the Islamic world, boosting anti-Israeli sentiments in support for the wronged Palestinian nation.