"At Damascus Time" director wants Middle East to see his film 
February 6, 2018 - 18:38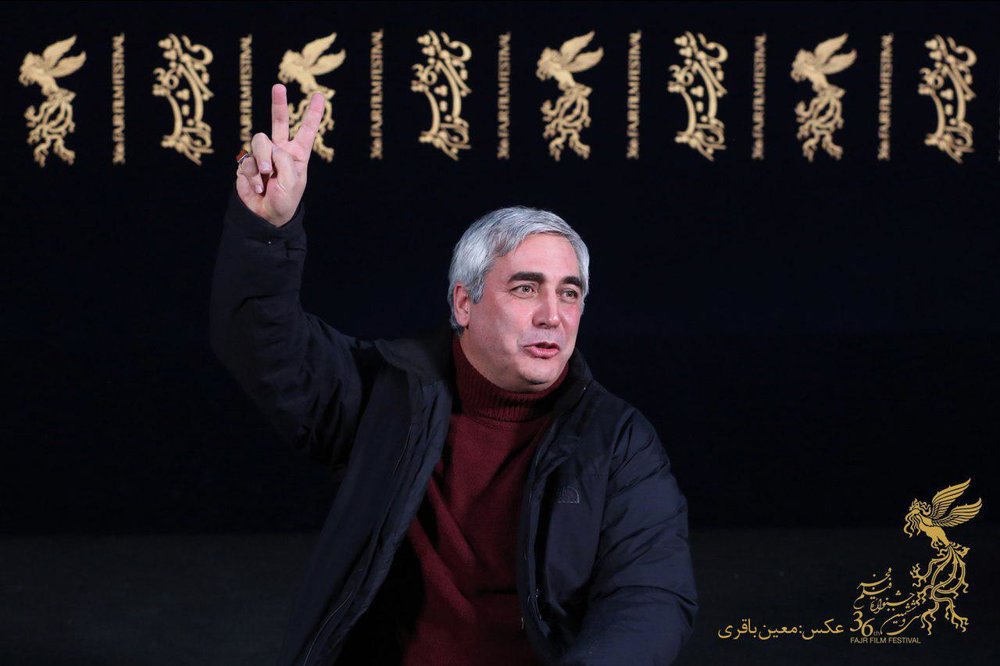 TEHRAN – Iranian director Ebrahim Hatamikia has said that he is eager to see "At Damascus Time", his latest film on Daesh, screened in the Middle East.
Speaking during a press conference after a screening of his film at the 36th Fajr Film Festival in Tehran on Monday, he said that the Daesh threat still remains.
"The Daesh forces have only lost their ground, but they still exist… they may appear in a different form again," he added.
Producer Mohammad Khazaei, who also attended the press conference, said that he will make plans to distribute the film in the world.
"At Damascus Time" recounts the story of an Iranian pilot and his copilot son who are seized by Daesh forces in Syria when they are in the country to deliver a cargo of humanitarian relief supplies to people in a war-torn region.
Starring Hadi Hejazifar and Babak Hamidian, the film was financed by the Owj Arts and Media Organization, a Tehran-based institution producing revolutionary works in art and cinema.
A number of Syrian and Iraqi actors also collaborated in the project that was shot on location in Iran and Syria.
"'At Damascus Time' was made by a soldier," Hatamikia said at the beginning of the press conference.
"I consider myself a soldier for the country and the system and my heart beats for those who engage in jihad," he added.
"I feel proud that all the technical stages of the film's production were implemented by my fellow Iranian colleagues in the country," he noted.
In response to a journalist who criticized the film's characters, calling them unbelievable, Hatamikia said, "One day, I gathered my team and screened videos issued by Daesh, showing their militants beheading or drowning men… I have not lived with the Daesh militants, but I did my best to present a proper image of them."
About the violent scenes of the movie, he said, "There was no way we could avoid making these scenes."
"I have never killed even a chicken in my life. Therefore making these scenes put me under intolerable mental pressure."
The technical aspects of "At Damascus Time" were also challenged at the press conference.
"I talked about Daesh, which eventually came into our country, please get it!" he answered.
"Are you asleep that you have forgotten Daesh and are talking about the technical aspects of my film?" he asked.
Photo: Director Ebrahim Hatamikia flashes a victory sign as he poses during a photocall for "At Damascus Time" during the 36th Fajr Film Festival in Tehran on February 5, 2018. (FFF/Moein Baqeri)
MMS/YAW