Tehran gallery to make its debut with tribute to Morteza Momayyez
February 11, 2018 - 18:18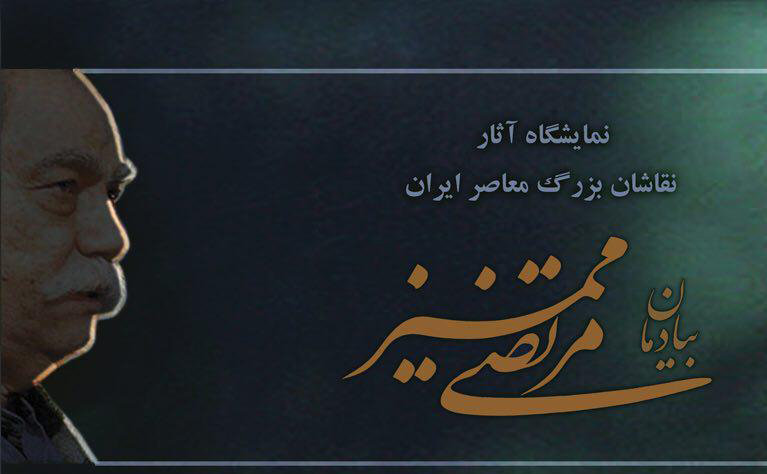 TEHRAN -- Tehran's newly-established gallery Naqsh-o-Khat will pay tribute to top graphic designer Morteza Momayyez during its first showcase, which will open on February 16.
Works by his friends and artists from his generation have been selected for display at the exhibition, the director of the gallery, Javad Bakhtiari, who is also an accomplished calligrapher, said in a press release on Sunday.
Among the artist are Abbas Kiarostami, Parviz Tanavoli, Aidin Aghdashlu, Iran Darudi, Bahman Mohasses and Taha Behbahani.
Works by Bakhtiari, who himself was a friend of Momayyez, will also be on view at the exhibit.
"I have always paid due respect to the character and art of Momayyez, and I want to dedicate the first exhibit to the great artist," Bakhtiari said.
"My main goal in establishing the gallery is to turn it into a good haunt for artists where they can also organize their meetings," the calligrapher added.
The exhibit will be running until February 27 at the gallery, which is located at 12 Roshanai Alley, Vafamaneh St., Heravi Square.
Momayyez who is considered to be the father of modern graphic design in Iran died of cancer in 2005 at the age of 70.
Photo: A poster for debut exhibition of Tehran's newly-established gallery Naqsh-o-Khat
RM/MMS/YAW