Medicinal plants: the next big thing in economic arena?
February 17, 2018 - 19:45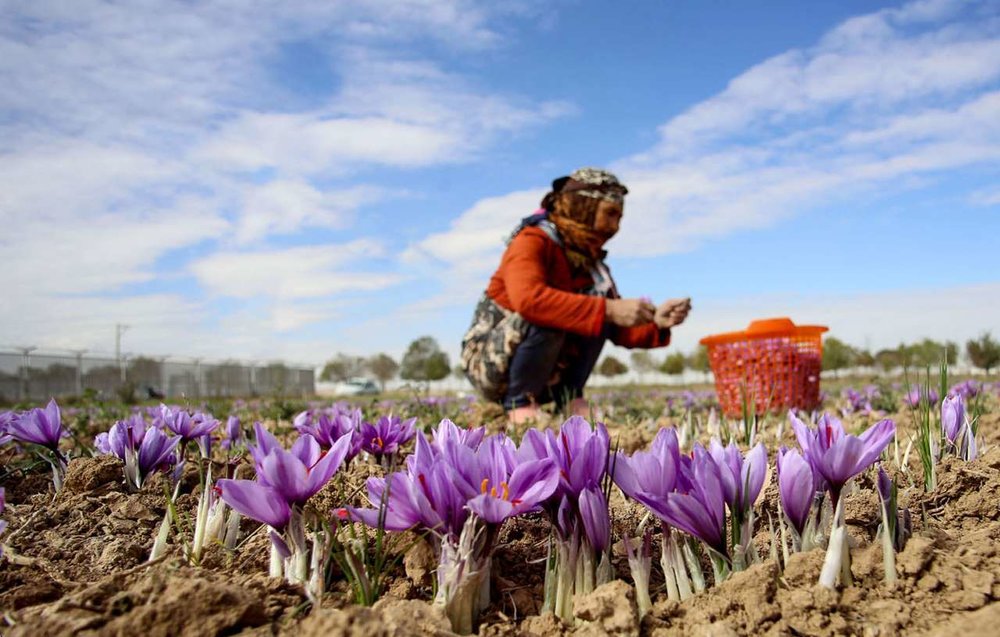 TEHRAN — Given water shortage in Iran as an arid and semi-arid area, shifting focus toward cultivation of medicinal plants can both create jobs and boost export revenues in line with the goals of resistance economy, deputy health minister for social affairs said on Friday.
There exist some 8,000 medicinal plants species in Iran, however, a great number of factories processing medicinal plants import raw materials, Seyyed Mohammad Ayyazi regretted, adding, this is while there is an untapped potential in this sector to both produce such products and exporting them.
Ayyazi made the remarks over a ceremony marking a national campaign on medicinal herbs held in Tehran from February 14-16, ISNA reported.
He further highlighted that the ministry is seriously supporting medicinal herbs producers and the minister has tasked the Food and Drug administration to do what's necessary to back the producers.
Abolfazl Razavi, the vice president for development of villages and underprivileged areas, for his part, explained that 80-billion-rial (nearly 1.6 million) low interest loan will be granted to the villagers who are interested in cultivation of medicinal plants in rural areas of Iran.
Following the approval of a recent law in Majlis [the Iranian parliament], all villagers are entitled to such incentives to encourage cultivation of medicinal plants, Razavi noted, Tasnim reported.
Unfortunately, he lamented, while 94 percent of world's saffron is produced in Iran the export revenue merely amounts to $650 million.
Global herbal market size is estimated approximately $72 billion which is predicted to reach $7 trillion by 2050. Medicinal plants are used in various industries which are worth around $80 billion.
Europe is the largest herbal product market valued at $7.5 billion and has 40% market share. China has the highest number of medicinal plants and also is the leader in export of medicinal plants globally having 15% sharing global export under this category.
Indian system of medicine use 90% raw material derived from medicinal plants. Rich in natural resource base, 90% of the medicinal plants are presently situated in wild forests.
In Iran, as Peyman Yousefi, an official with Agriculture Ministry said earlier in December 2017, some 150,000 hectares of lands are under cultivation of medicinal plants, however, "we do not have a significant share in global market."
Obviously, the lack of proper and standard practices in processing such production, as well as old farming practices is slowing down the country's economy and keeping it away from a potentially lucrative industry, IANA reported.
MQ/MG