Iran to help Oman in archaeology, cultural heritage arenas
February 26, 2018 - 19:40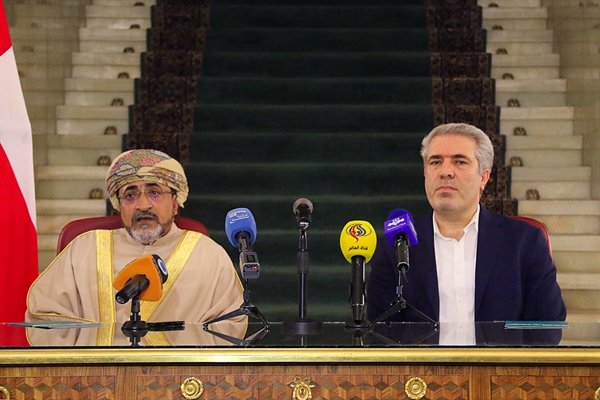 TEHRAN – Iran will provide Oman with expertise in archaeology, promoting handicrafts and restoring cultural heritage sites, CHTN reported.
Based on a fresh agreement Iran will share its experience on handicrafts and archaeology with Oman, Iran's Cultural Heritage, Handicrafts and Tourism Organization Director Ali Asghar Mounesan said on Saturday.
In the near future a team of Iranian experts will be dispatched to the neighboring country, the official added.
Mounesan made the comments after holding talks with the visiting Omani Minister of Tourism Ahmed bin Nasser Al Mahrizi at the Sadabad Cultural-Historical Complex in Tehran.
The officials also exchanged views on broadening tourism ties as well, the report said.
"Regarding their close relationship, the two neighbors should make their utmost effort to enhance tourism ties in the best form possible," Mounesan said.
Expansion of maritime transport and medical tourism were amongst other issues discussed during the meeting.
In response to a question about travel expenses, Al Mahrizi explained "Oman is a cheap destination and travel to this country is not expensive for tourists."
Heading a tourism delegation, Al Mahrizi visited various tourism spots in Tehran, Qazvin and Fars provinces from Saturday to Monday.
In 2016, the two neighboring countries launched a cruise route, connecting Oman's port city of Khasab to Iran's Persian Gulf island of Qeshm.
Iran aims to take advantage of southern coasts by means of developing hospitality infrastructures, diversifying sea routes, and drawing private sector investors.
PHOTO: CHHTO Director Ali Asghar Mounesan (R) and Omani Minister of Tourism Ahmed bin Nasser Al Mahrizi attend a press conference in Tehran, February 24, 2018.
AFM/MQ/MG