Wildfire rages northern Iran forests
March 25, 2018 - 13:24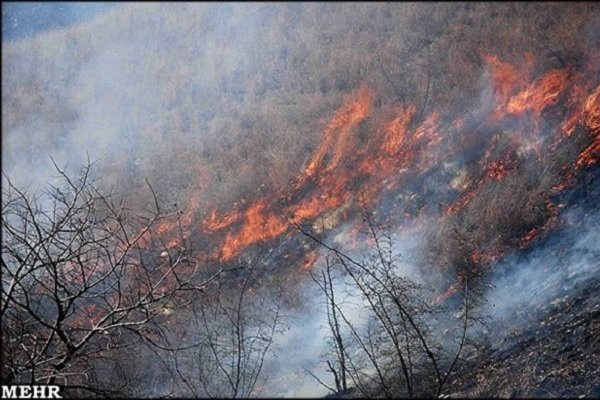 TEHRAN-- Wildfire, starting on Saturday, swept through forests in northern province of Gilan, Isna reported.
Forests situated in Lahijan, Siyahkal, Langeroud, Shaft, and Masal burnt in fire since Saturday evening.
Heat waves are believed to set the stage for the wildfires.
Police, firefighters, Red Crescent, and natural resources forces as well as the locals strived to extinguish the fire, however, the rain came to the rescue and put out the fire at long last on Monday.
"The extent of the loss due to forest fires is yet to be calculated," the commander of the forest protection unit of Forests, Range, and Watershed Management Organization Qasem Sabzali said.
MQ/MQ