19th-century Iranian arts on show at Louvre-Lens
April 3, 2018 - 10:7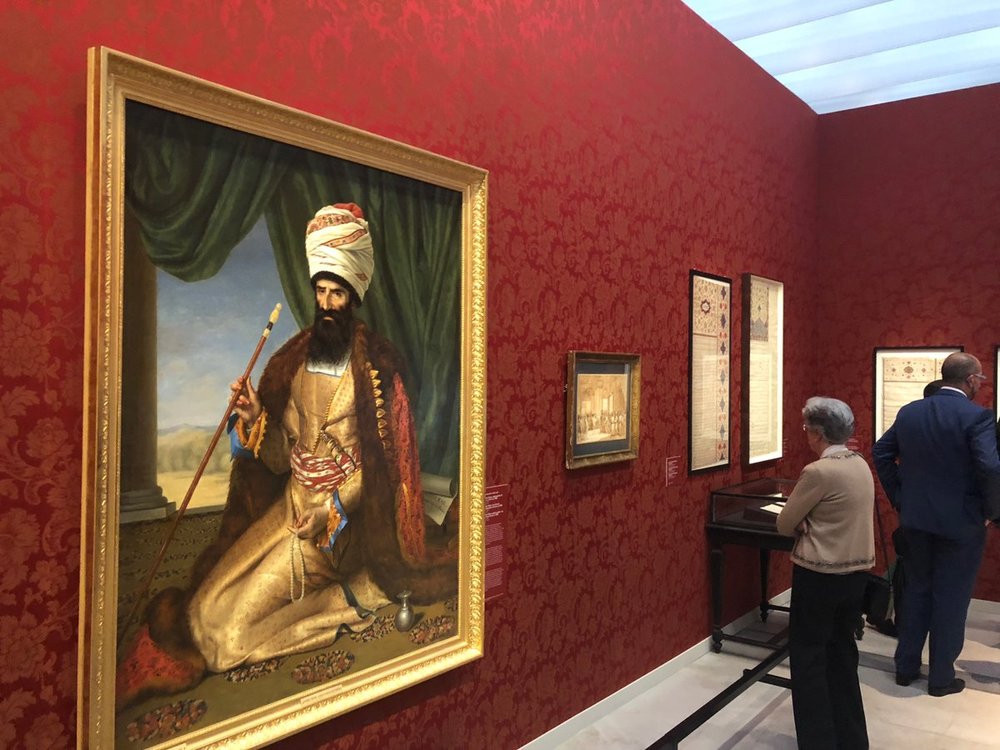 TEHRAN – A vast exhibition of 19th-century masterpieces and handcrafted objects has opened its doors to the public at the Louvre-Lens art museum in northern France.
Titled "The Rose Empire", the exhibit is devoted to the Qajar dynasty, that ruled Persia (Iran) from 1786 to 1925.
Experts say the art created during this period is widely deemed as original and rich, driven partly by exceptionally-talented court artists.
According to the organizers, the introductory section of the exhibit lets visitors follow in the footsteps of a number of European travelers, particularly painter Jules Laurens and architect Pascal Coste, both of whom published books on their travels to the country.
The second section offers a cultural overview of the Qajar period by passing through a portrait gallery featuring the various sovereigns, visitors.
The third section examines luxurious, sophisticated court arts and architecture, showing portraits, photographs, carpets, rugs, enamels, ceremonial weapons, clothing, personal ornamentation and textiles, amongst others.
The last section turns the spotlight on the artists, the way their skills developed throughout the century, as well as their encounters with modernity.
Four hundred pieces came from 35 French institutions and private collections and twelve countries to describe the world of this family, whose descendants now mostly live in Europe and the United States, according to parisdiarybylaure.com.
Along with the exhibition, the museum is also organizing a series of side-section programs and conferences at La Scene, the venue's auditorium.
The exhibit will be running until July 22.
AFM/PA