Visits to Louver show in Tehran beats expectations
April 5, 2018 - 14:43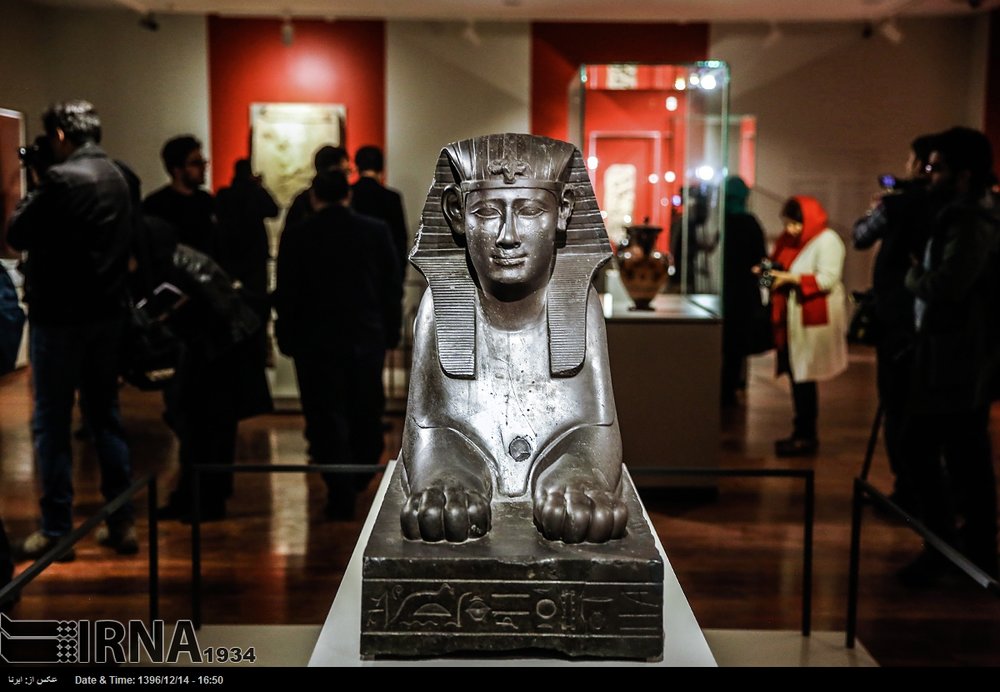 TEHRAN – The number of visits to a Louvre exhibit at the National Museum of Iran in downtown Tehran has gone beyond expectations as over 100,000 people have visited the place since the opening date on March 5.
Organizers of the event had estimated that it would attract the same number of visitors during its planned three-month duration, which will end on June 8, ISNA reported on Tuesday.
"A total of 104,047 people explored the exhibit from March 5 to April 2, which is a stunning figure ….. we had estimated to have some 100,000 visitors over the course of three months, while some 60 days is still remained," Jebreil Nokandeh, the museum's director, said.
The Louvre show is the first large-scale exhibition by a major Western museum in the country.
The exhibition puts on show some 50 works including 2,400-year-old Egyptian sphinx, a bust of Roman emperor Marcus Aurelius and drawings by Rembrandt and Delacroix and other artifacts linked to Greek, Egyptian and Mesopotamian culture, as well as objects from ancient Iran.
In parallel with the Tehran exhibition, the Louvre-Lens present a vast collection of objects handcrafted by Qajar-era (1785-1925) talented Iranian court from March 28 to July 22.
PHOTO: People visit the Louver exhibit at the National Museum of Iran on March 5, 2018. A 2,400-year-old Egyptian sphinx is also seen in the foreground.
AFM/MG