By Maryam Qarehgozlou
Tehran flower, plant show in full bloom
May 5, 2018 - 18:40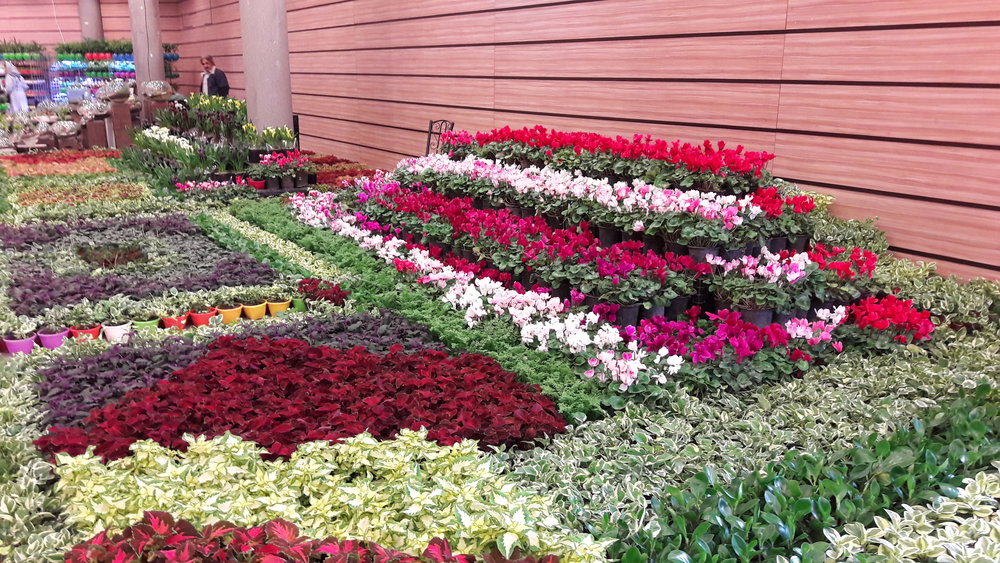 The 16th International Exhibition of Flowers, Plants, Park Equipment and Related Industries was inaugurated at Tehran's Goftegoo Park on Saturday. The one-week event is curated by the Tehran Parks and Green Space Organization (TPGSO).  
Ali Mohammad Mokhtari, director of the TPGSO, told the Tehran Times that about 250 domestic growers as well as a number of foreign growers from Italy and the Netherlands are attending the event. However, he didn't provide any further information on the exact number of foreign participants.
"There is a wide, enormous variety of flowers and plants showcased in the exhibition compared to the previous editions of the event," Mokhtari said, adding that despite the great number of growers and the richly varied products in Iran exports are slowing.
Garden tool manufacturers, nutrient, soil, and also seed companies from Armenia, Italy, Switzerland and Ukraine are some of the foreign participants attending the exhibition.
Colorful, rejuvenating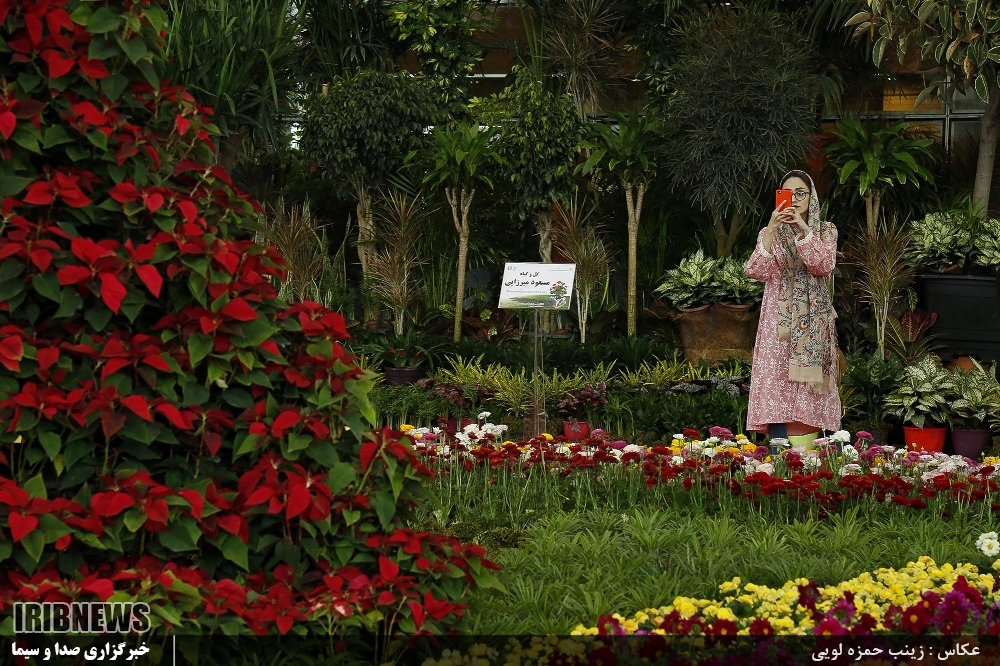 As a first-time visitor to the exhibition, I was really impressed by the coordination among the organizers and participants in this colorful and rejuvenating event.
The fresh air and beautifully arranged flowers and plants placed in decent spaces from one another in a three-story building were all harbingers of a joyful two-hour walk among the brilliantly colored flowers and plants.
Walking up and down the halls filled with enchanting indoor plants, flowers, and cacti you could see people feeling great awe for the plants and flowers asking for information on how to take care of them or if they can keep them in indoor spaces.
Obstacles, lack of support
While talking to the growers they were mainly concerned with the obstacles for importing the raw materials as well as soil and nutrients which were essential to grow and propagate some of the plant species in the country.
Rasoul Mohammadi, one of the growers, specializing in growing orchids, told the Tehran Times that it is almost impossible to grow orchids from seed in Iran as it must be done in laboratories and with great care.
"It is costly to cultivate orchids commercially and one might spend a lot on growing it and lose their money and no one risks it, so we import orchid's seedlings from the world top orchid exporting country, the Netherlands," Mohammadi said.
He further regretted the fact that the government doesn't support the growers and the fact that a minority group enjoy exclusive right to import and sell some exotic plants and flowers which is an act of unfair competition.
Moein Naeeji another grower also said that one of the biggest obstacles growers are struggling with is illegal plant smuggling and selling them at a cheaper price.
Mustafa Movahedi, a succulent and cactus grower, also criticized the current trend on banning plant species import especially the species which are not native to Iran.
"It is true that the government should support domestic production, but some plant species do not exist in Iran and we need to import them in order to propagate them," Movahedi explained, adding the Agriculture Ministry should revise the laws in order to facilitate the legal import of plant species which are not indigenous to Iran.
Mohanna Malekshah, an African violet grower, also mentioned that for micropropagation of African violet it is essential to import peat moss. Commenting on high costs of peat moss she also criticized the fact that some minority groups are legally authorized to import high quality soil for micropropagation of African violet which are not available to other growers.
Mohammad Amin Jamali, a University of Science and Technology (IUST) graduate, is a plant designer using grow lights.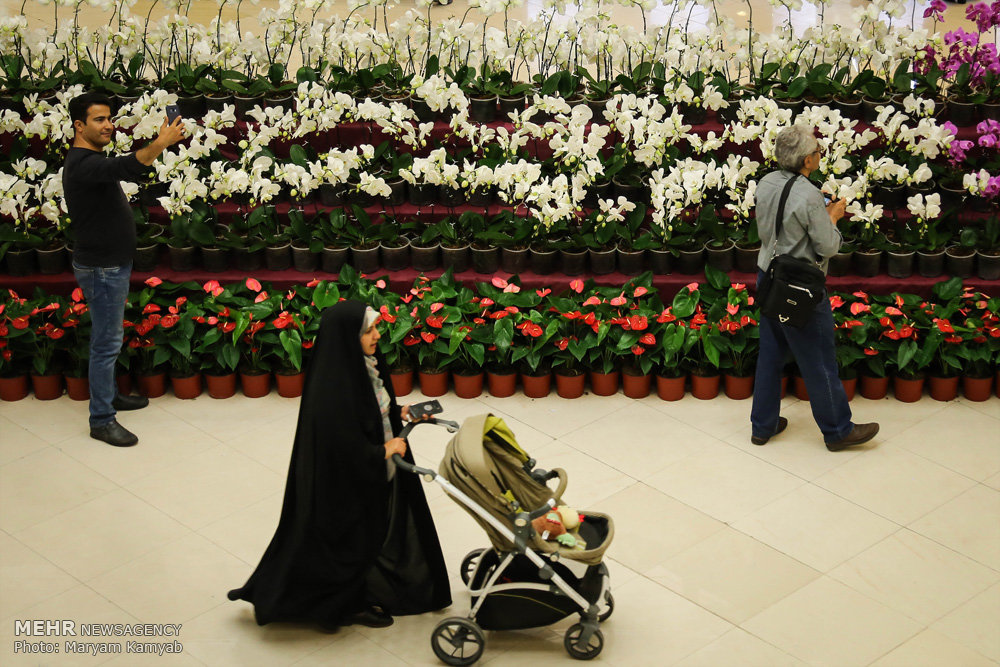 A grow light or plant light is an artificial light source, generally an electric light, designed to stimulate plant growth by emitting a light appropriate for photosynthesis in plant species. Grow lights are used in applications where there is either no naturally occurring light, or where supplemental light is required. For example, in the winter months when the available hours of daylight may be insufficient for the desired plant growth, lights are used to extend the time the plants receive light. If plants do not receive enough light, they will grow long and spindly.
Jamali explained that he mainly uses high power LED lights to grow the plants especially plants used to decorate coffee shops and dark indoor spaces. "The high power LED lamps domestically produced in Iran are not efficient for growing plants and unfortunately we have to import LED lamps form China," he regretted.
The high power LED lamps imported to Iran cost three to four times the home-grown ones, but the know-how technology and the equipment to manufacture such LED lamps are not available in Iran, he said.
Jamali also regretted the fact that many of his friends who were also graduated from University of Science and Technology has immigrated to other countries, in search for better jobs and salaries.
However, Hamed Pourbarkhordari, another grower, had a different point of view. Pourbarkhordari believed that import bans should not be regarded as obstacles.
Pourbarkhordari believed that it is better to concentrate on growing plant species which are already available in the country. "Illegal smuggling of plants is causing problems for me too but it is not something that can stop me from doing my job, I try to enhance the quality of my products to be able to compete with others."
MQ/MG