Iran could be co-host in 2022?
June 5, 2018 - 20:33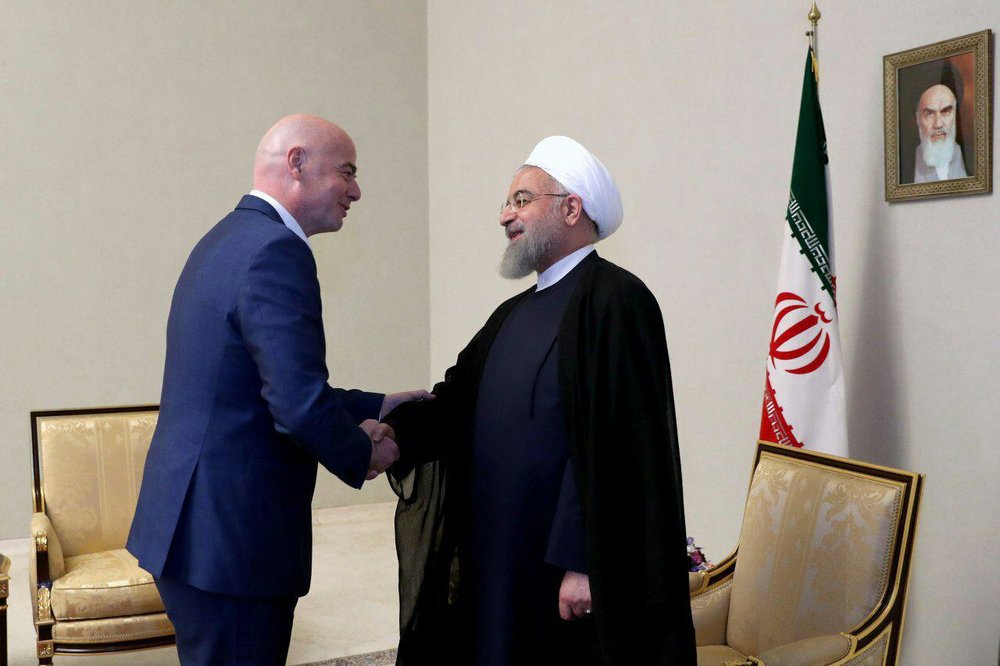 FIFA president Gianni Infantino says that it was premature to talk of a 48-team tournament in Qatar, which he stressed would have to be consulted first, and said he had no idea whether Iran could be a co-host.
The World Cup will be increased from 32 to 48 teams from 2026 but the South American Football Confederation (CONMEBOL) proposed in April that the change be introduced in 2022.
Infantino said the proposal would be put to the FIFA Congress in Moscow on June 10 and a decision would be needed within one year.
"For the moment, we have a World Cup with 32 teams which will be played in Qatar, that is the current situation," said Infantino.
"CONMEBOL made an interesting request... so we will have to look into it."
Infantino said that, if it were to be enlarged, "more teams means more stadiums, more venues, more hotels, more transportation. Whether this is possible only in Qatar is a question mark and this should be looked into."
He added: "You need many people to agree on going down that road and I think it's premature.
"It's not likely it could change but I don't think we should be worried of discussing proposals. Obviously Qatar will have to agree."
"We have a contract with the Qataris, they have been awarded the World Cup with 32 teams," he said. "Contracts are there to be respected but there is nothing wrong in discussing."
Asked directly if Iran could co-host, he said: "I have no idea. Of course, everything is open... let's go step by step."
Qatar, which plans to use eight stadiums for the tournament, has been in the middle of a diplomatic standoff after Saudi Arabia, the United Arab Emirates (UAE), Bahrain and Egypt severed travel and trade ties with it last June.
Source: Reuters