Iran produces 22 types of biologic medicines
June 21, 2018 - 11:1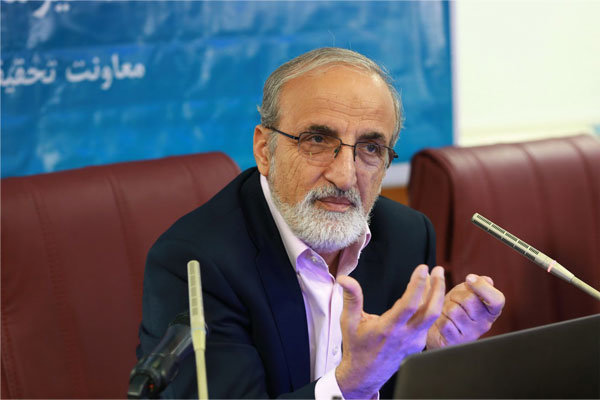 TEHRAN – Iran has already gained the capability of producing biologic medicines and in this regard 22 types of biologic medicines have been produced in the country over the past two years, IRNA quoted deputy health minister as saying.
Reza Malekzadeh made the remarks at the opening ceremony of the 18th Asian Clinical Pharmacy Congress which was held on June 20-22 at Tehran's Razi international conference center.
Referring to the high production costs of biologic medicines, he stated that "the use of biologic medicines to the current extent would not be possible, if they were not produced in the country".
One of the most important plans the Ministry of Health has prepared for the future is to reduce the medicine imports by promoting domestic production, he remarked.
Malekzadeh also mentioned that the pharmaceutical market in the health sector is one of the most important economically, adding, Iran's pharmaceutical market reaches to a total of 160 trillion rials (about $3.8 billion) a year. Only one fourth of the pharmaceutical market amounting to 40 trillion rials (nearly $950 million) is imported and the rest is domestically produced.
He further expressed hope that the amount of imported drugs would decrease in the future.
"Regarding domestic production, medicine in Iran is low-priced compared to other countries around the world, and the current insurance coverage make it available to almost all patients," he concluded.
97% of medicines are domestically-made
Over 97 percent of the medicines in the country are made domestically, so new medicines such as biotic ones are started to be produced in the country shortly after being produced in other countries, head of the Food and Drug Administration (FDA) said on the sidelines of the event.
The cost of producing medicine in the country is one tenth of the cost spent for imported medicines, IRNA quoted Gholamreza Asghari as saying.
He also noted that the average per-capita medicine consumption in Iran is about $60 per year, adding, "So, Iran has reached a moderate level in the world due to its good health system".
"We plan to provide Iranian researchers with a list of required pharmaceuticals to be produced, and then put restrictions on imports of pharmaceuticals," he concluded.
FB/MG