Tehran's DOE drafts plan to fight SDSs
June 30, 2018 - 9:7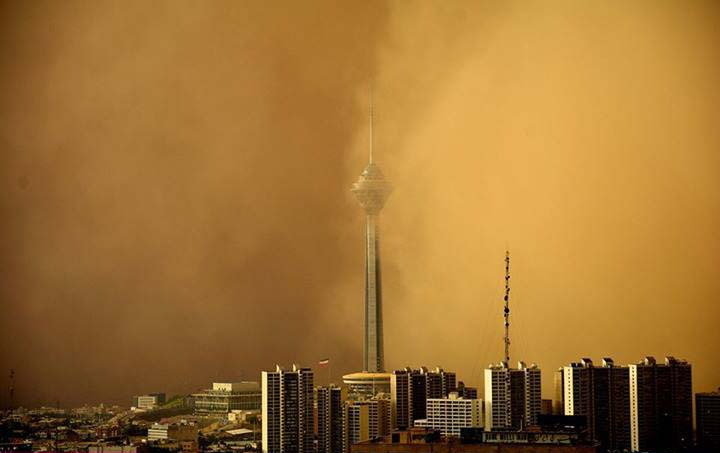 TEHRAN – A draft of the plan aimed to combat sand and dust storms (SDSs) hitting Tehran province has been drawn up, the provincial department of environment's (DOE) deputy director for monitoring pollutants has said.
A special working group on fighting SDSs has prepared the draft plan, which needs to be approved by Tehran's working group on combating air pollution, ISNA quoted Mohammad Rastegari as saying.
Established in May, the working group on fighting SDSs, is consist of representatives of the Department of Environment, the ministries of agriculture and industry, the Management and Planning Organization, and Tehran governor's office, he added.
"Providing water right of the wetlands and expanding green spaces in Tehran are among various issues addressed in the draft," Rastegari concluded.
Sand and dust storms are common phenomena in arid and semi-arid areas. These phenomena can damage infrastructures, telecommunications and crops, affect transportation through reduced visibility, and cause tremendous economic losses. Carrying diversified allergens, dust storms also significantly threaten human health.
SDSs sources are including drought, high temperature, low precipitation, human-induced soil degradation, human influences and net primary productivity loss.
Since 2005, SDS frequencies and intensities have increased significantly in Iran due to low precipitation rate and the resulting drought.
FB/MQ/MG