Tehran subway line 7 partially reopens
July 15, 2018 - 9:2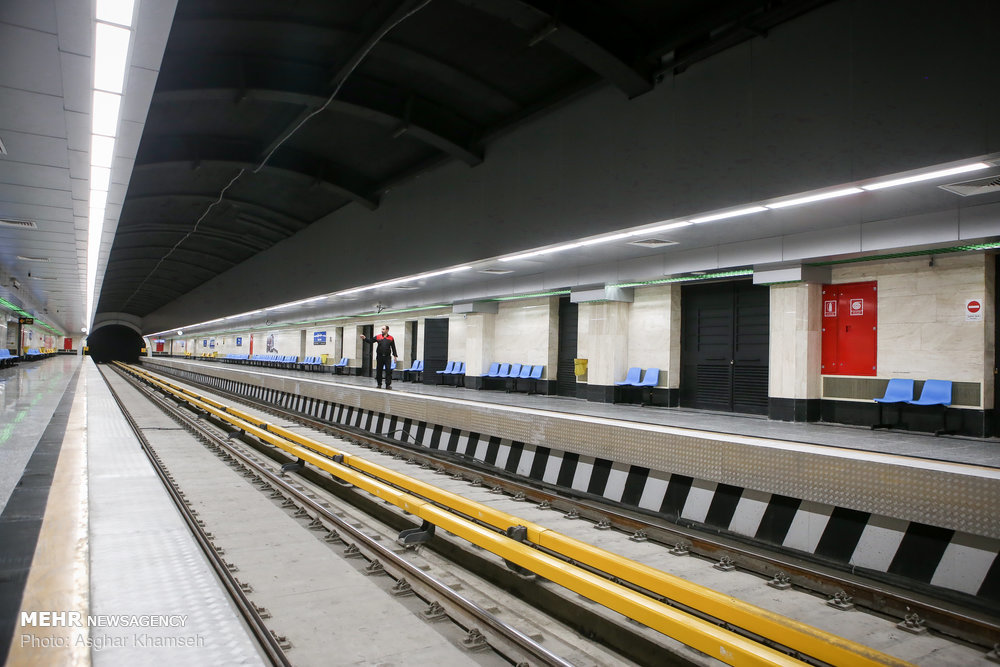 TEHRAN — Tehran subway line 7 was partially reopened on Sunday, ISNA news agency reported.
Subway line 7 is 22 kilometers long. With 23 stations the line connects southeastern Tehran to northwestern parts of the city. The subway line was first partially opened in June 2017 but was closed due to safety issues in November 2017.
Now after almost 8 months the line is again operational and deliver rides in 5 stations stretching over 6 kilometers.
Except for line 7 currently there are five fully operational subway lines in the city of Tehran which deliver some 2.2 million rides on a daily basis, and line 6 is still under construction.
Once lines 6 and 7 are completed they can increase the metro ridership to some 5 million a day.
The metropolis of Tehran is struggling with foul air all year round. While inversion cause great deal of discomfort for the citizens during cold seasons, ground-level ozone pollution increases during summer months. And this is why developing public transport, as a partial solution to address the issue, should be a top priority.
According to a report published in April by the U.S.-based Health Effects Institute, an independent research organization providing high-quality, impartial, and relevant science on the health effects of air pollution, over 95% of the world's population breathe unsafe air and the burden is falling hardest on the poorest communities.
Experts estimate that exposure to air pollution contributed to more than 6 million deaths worldwide last year, playing a role in increasing the risk of stroke, heart attack, lung cancer and chronic lung disease. China and India accounted for more than half of the death toll.
MQ/MG