By Marjan Golpira
Countries should not rely on U.S. dollars for trade: Turkish ambassador
July 16, 2018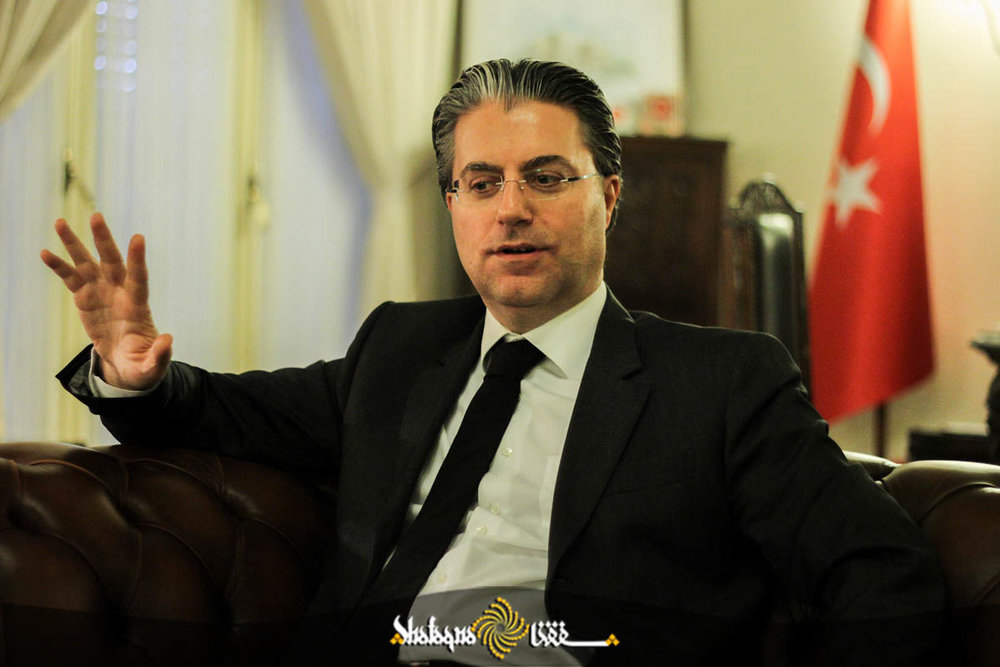 TEHRAN - The Turkish envoy to Iran suggests displacement of dollars in international trade may protect states' national interests.
In a press conference, held on Sunday at the Embassy of the Republic of Turkey in Tehran on the occasion of the second year anniversary of failed coup d'etat in Turkey, Ambassador Hakan Tekin reasoned that "moving away from the U.S. dollar would protect nations from damages and sanction regimes imposed on various states by countries like the U.S."
To help reduce the costs of currency conversion and transfer for dollars, in October 2017, Turkey and Iran's central bank formally agreed to trade in their local currencies, i.e. Iranian Rial and Turkish lira, as Iran had been barred from using the U.S. financial system. The two countries had been using euros previously, too.
Turkish President Recep Tayyip Erdogan last week also said that his country is determined to trade with Iran with its national currency.
On the upcoming U.S. sanctions on Iran, in August and November, Ambassador Tekin stressed that Turkey considers Washington's unilateral sanctions on Tehran neither "legitimate" nor "constructive." However, he added Turkey is still waiting to hear more from the White House regarding commerce with Iran.
This past May U.S. President Donald Trump withdrew from the Iran nuclear pact negotiated in 2015, and reimposed sanctions on Iran, calling the JCPOA "defective" at its core.
Ambassador Tekin underlined the long-term and extensive relationships between Iran and Turkey in the areas of economy, politics, defense and culture.
The Turkish envoy reported the volume of Ankara's import to Tehran at $3.2 billion and the figure for Turkish goods to Iran stands at $7.5 billion.
Tekin's remark came after the Iranian Ambassador to Ankara, Ebrahim Taherian Fard, announced that Tehran and Ankara were eager to boost their trade to $30 billion.
On Turkey's policy in Syria the diplomat said that Ankara believes there is "no military solution" in Syria but that "diplomacy" and tact are the way forward.
However he added that "Idlib is of high importance for Turkey, as it has been discussed with our two partners, Iran and Russia. If Idlib is going to have the same fate as other regions [in Syria], then Syrian peace talks in Astana are meaningless." He warned that if Syria initiates the same kind of moves in Idlib, it will face serious consequences.
Tekin then referred to two successful Turkish military operations in northern Syria, Operation Euphrates Shield and Operation Olive Branch in Afrin against ISIS and PKK and PYD forces. He claimed that the Turkish military has no intention to remain in the region permanently but to help locals to gain control of their own home.
"We want to halt the conflict in Syria and create an inclusive system that represents the entire Syrian people."