Istanbul gallery to showcase tree-themed works by Iranian, French artists
July 17, 2018 - 18:33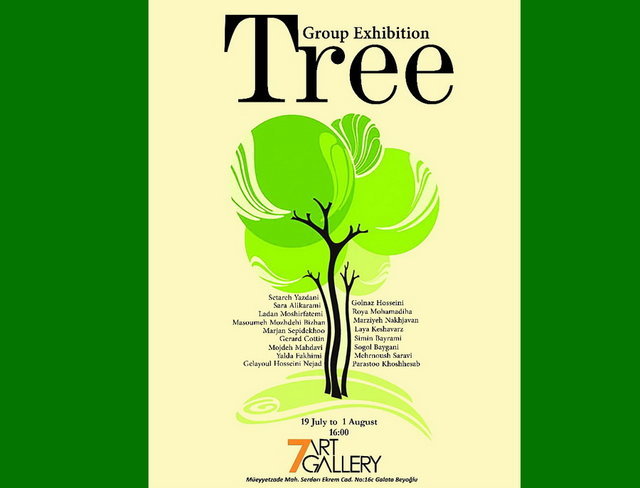 TEHRAN – The 7 Art Gallery in Istanbul will be playing host to an exhibition of works by a group of Iranian artists and the French artist Gerard Cottin.
"Choosing the tree as the theme of the exhibition shows how much greenery is important for artists," the public relations team for the exhibit said in a statement published on Tuesday.
"This exhibition will travel to Turkey to serve as an envoy that seeks to attract more attention to the trees whose death would lead the world toward extinction," it added.
Some of the artworks have been created exclusively for the exhibition, which will be held from July 19 to August 1.
Among the Iranian artists are Mojdeh Mahdavi, Yalda Fakhimi, Golnaz Hosseini, Marzieh Nakhjavan, Sogol Bayegani and Mehrnush Saravi.
Photo: A poster the Tree exhibition at Istanbul's 7 Art Gallery
MMS/YAW