Iran dispatches aircrafts to contain Hour al-Azim wildfire
July 19, 2018 - 9:30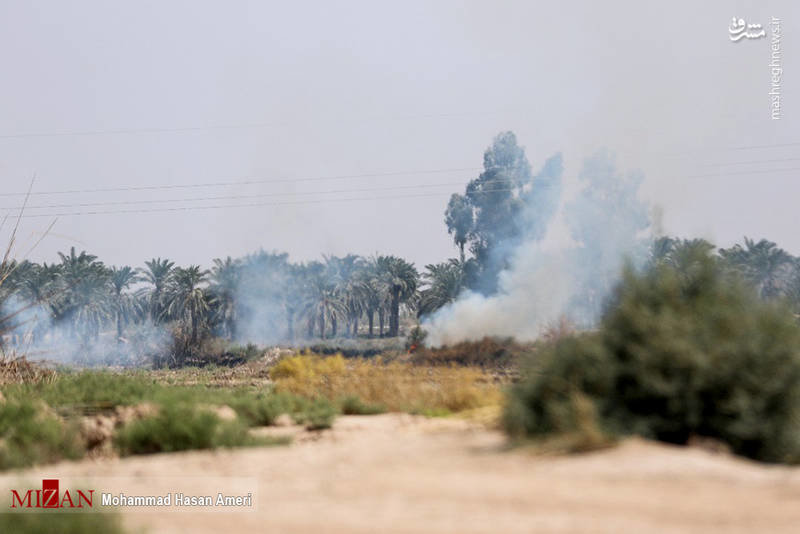 TEHRAN – The National Disaster Management Organization of Iran has sent aircrafts to extinguish the wildfire hitting the Iraqi part of Hour al-Azim wetland.
Hour al-Azim, a transboundary body of water shared between Iran and Iraq, has been hit by wildfire originated mainly in the Iraqi part of the wetland since July 2.
The smoke rising from the raging fire in Hour al-Azim wetland is threatening people's health in southern cities of southwestern province of Khuzestan, ISNA quoted Kiamars Hajizadeh, director general of disaster management department of Khuzestan province, as saying.
Therefore, in coordination with the Armed Forces Chief of Staff and the Iranian Embassy in Iraq a helicopter is dispatched to the region to put out the fire, Hajizadeh explained.
He went on to say that the helicopter has already been dispatched to the lands burning in fire in Hour al-Azim, in addition, it is planned to send an airplane to Iraq in case of continued wildfire.
The airplane for aerial firefighting (spraying water on burning lands) is already prepared, he concluded.
The wildfire belching out choking smoke involved many cities of Iran, including Ahvaz, Howeyzeh, Mahshahr, Susangerd, Bostan and even Shadegan in the province.
Occasionally, fire also breaks in canebrakes in Iranian parts of the wetland located in Khuzestan, but it is soon extinguished by Iranian forces. Also as the wetland is filled with water in Iran the fire cannot spread and extinguishes within a few hours.
FB/MQ/MG