Blackberry festival held to promote rural tourism in Tehran
July 22, 2018 - 9:9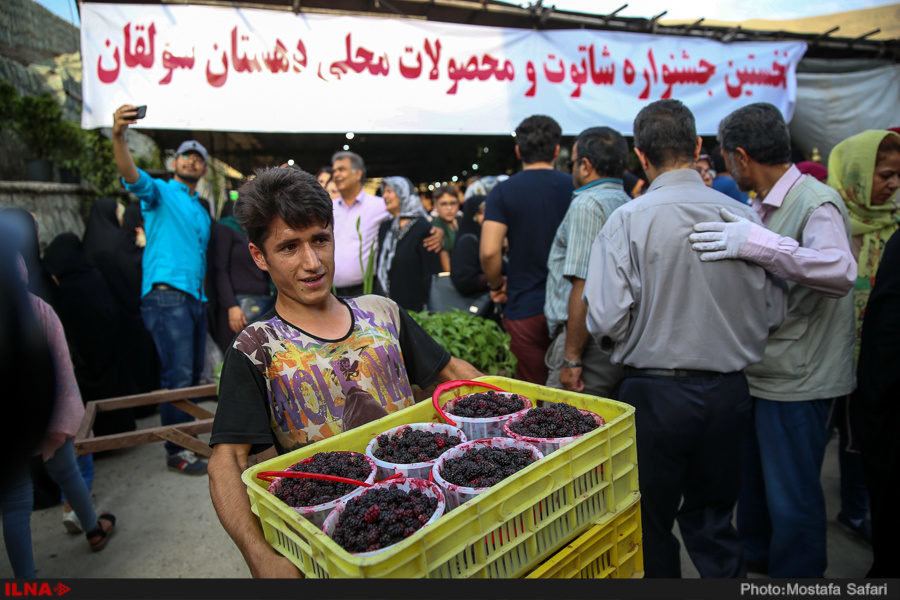 TEHRAN – A vast blackberry festival featuring variety of related dishes, workshops and handicrafts was held in Sulqan rural district on Thursday and Friday in a bid to encourage tourism across villages of in northwest Tehran.
The event also hosted farmers, artisans and travel-associates from several other provinces, Mehr reported on Saturday.
"Holding such festivals encourages transfer of cultures and also fuels boom in countryside tourism… by the means of launching small accommodations, traditional restaurants and package tours," said Ali Nozarpour, the mayor of district 22 of Tehran.
The region is teemed with lush gardens and fresh air and it also features some deep valleys and scenic eroded rock forms known to natives as "rocky ghosts".
AFM/MQ/MG