Ardebil to host specialized embossing exhibit
July 22, 2018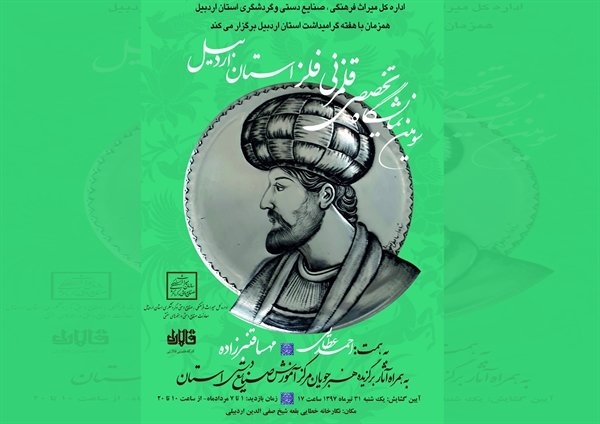 TEHRAN – An exhibition of embossing works is scheduled to open its doors to the public this evening at the khataei Gallery in Ardebil, northwest Iran.
Pieces crafted by Ahmad Ataei, Mahsa Ghanbarzadeh and several other artisans have been selected for the event, CHTN reported.
The exhibit will be running through July 29 at the galley, which is located on the premises of the UNESCO-registered Sheikh Safi al-Din Khanegah and Shrine Ensemble.
The embossing operation is commonly accomplished with a combination of heat and pressure on a metal piece, depending on what type of embossing is required.
AFM/MQ