Century-old cannonball founded at palace in Isfahan
July 29, 2018 - 9:28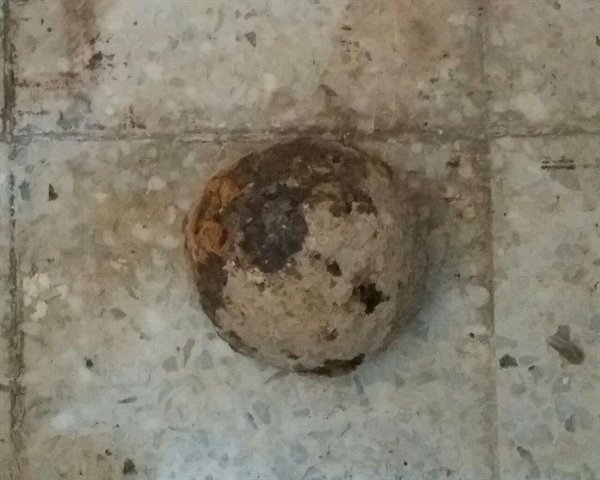 TEHRAN – A century-old cannonball has been unearthed during a flooring project at Chehel Sotoun, a 17th-century palace in Isfahan.
This morning, a team of restorers found a cannonball while the ground was broken to change paving stones on the premises of the Chehel Sotoun palace, CHTN quoted Fereydoun Allahyari, Isfahan province's tourism chief, as saying on Saturday.
The name of the palace, which literally means "Forty Columns", is derived from the illusion that the twenty columns of the front portico are doubled by the reflecting pool to the south.
The Safavid-era palace was built as a pleasure pavilion and reception hall midst of a large park, itself an exemplar of the Persian Garden which has been inscribed on the UNESCO World Heritage list.
AFM/MQ/MG