Political parties in Pakistan claim vote rigging, demand re-elections
July 29, 2018 - 11:25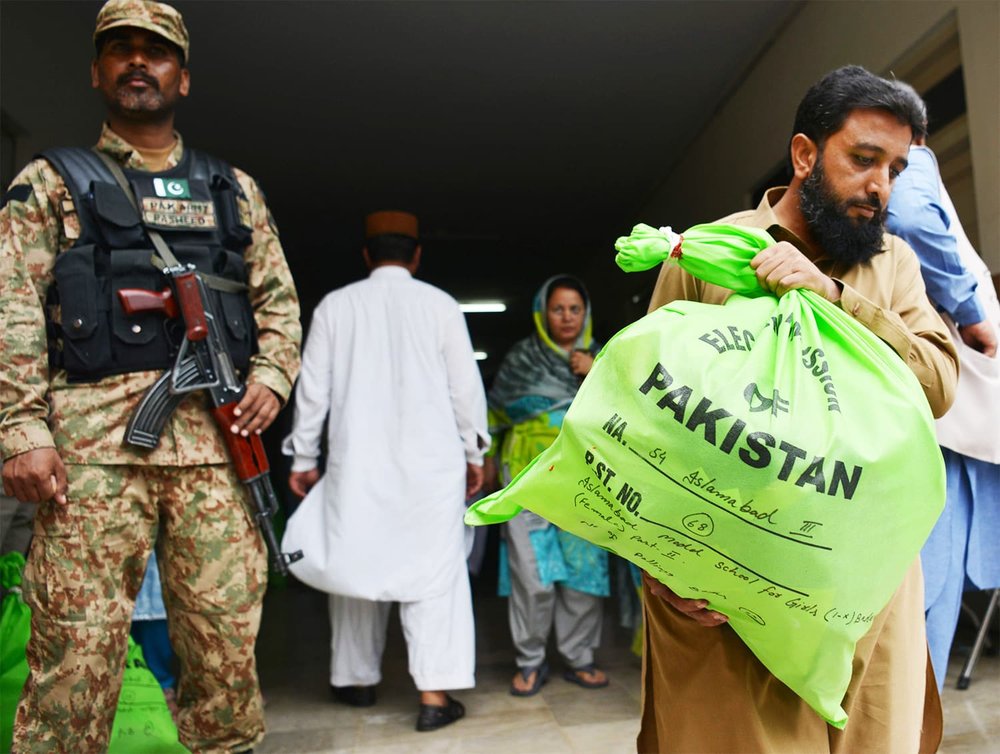 TEHRAN - The general election in Pakistan is generating tremendous heat waves with claims of large scale rigging and manipulation. Most political parties have rejected the results, which gave Pakistan Tehreek Insaaf (PTI) a clear mandate to form the next government, with an alliance partner.
Led by Nawaz Sharif's Pakistan Muslim League (PML-N), the country's main parties, emboldened by the criticism of election process by foreign observers, rejected the election outcome and announced protests and demanding fresh polls.
The announcement was made by All Parties Conference (APC), which includes PML-N, on Friday. According to observers, while it does not necessarily pose threat to PTI, which is preparing to form the next government, it does make the situation unsavory.
Some serious doubts have been expressed about the fairness of the election process. PML-N and other parties have accused the military establishment of not providing a level playing field to all the parties. They have alleged that the cricketer-turned-politician Imran Khan's Pakistan Tehreek Insaaf (PTI) was given undue advantage.
PML-N leader Nawaz Sharif, who is currently in a jail, slammed the election results. But, his nephew and senior party leader said his party will concede defeat to PTI in the national interest. What has been dubbed as "Pakistan's dirtiest election" has finally ended the stronghold of Bhuttos and Sharifs in Pakistani politics.