Four million people excluded from citizens' list in India
July 31, 2018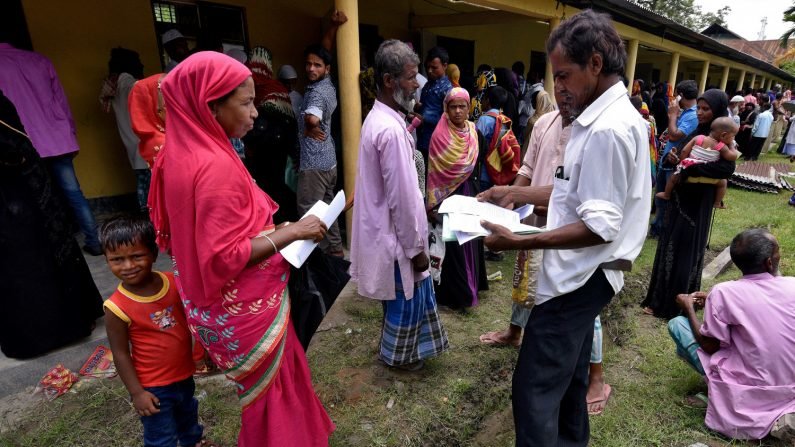 TEHRAN - In a move that is likely to stir unrest in India, the government in New Delhi has excluded more than four million people from a draft list of citizens in northeastern state of Assam.
According to reports, the Indian government on Monday released a list in which four million people, who the government claims entered Indian illegally from neighboring Bangladesh over decades, find themselves in a deep quagmire.
The process for inclusion in India's national registry started in Assam in 2015. Out of 32.9 million applicants, the names of 28.9 million have been approved and included in the draft, while four million others have been removed from the list, according to reports.
The four million been left out, the government officials have said, can file appeal by September 30 and prove their Indian nationality by providing verifiable documents. If they fail to do so, they would be declared illegal migrants and asked to leave the country.
India has often complained about the illegal movement of people from India's porous border with Bangladesh, which has often led to sectarian tensions between state's indigenous population and Bengali-speaking Muslims. Hundreds of Bengali-speaking Muslims who failed to prove their nationality are living in detention camps in Assam.
People were asked to provide documents proving that they or their family members lived in India before March 24, 1971, but excluded those who arrived during and after the 1971 war leading to Bangladesh's independence from Pakistan, said a news report.