Conference to discuss impact of interdisciplinary studies on entrepreneurship
August 15, 2018 - 10:15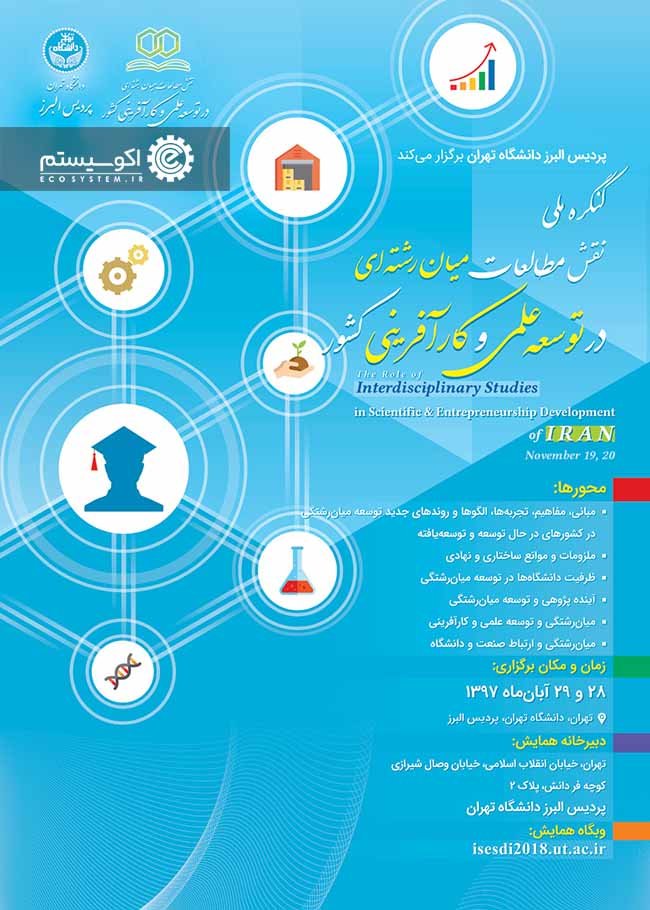 TERHAN – The University of Tehran will hold a conference on November 19 and 20 on the role of interdisciplinary studies in scientific and entrepreneurship development of Iran, ecosystem.ir reported.
The event will be held at the campus of the University of Tehran in Karaj city, Alborz province.
Concepts, experiences and process of interdisciplinary studies in developed and developing countries, the structural needs, interdisciplinary, scientific and entrepreneurship development, and interdisciplinary, industry and university relationship are amongst the themes of the event.
The event aims to elaborate the importance of interdisciplinary studies in scientific development of the country and to highlight its role in entrepreneurship and job creation.
According to The Guardian, in modern world open, flexible boundaries are likely to become increasingly important for academics and students, as emphasis within universities shifts from structure to cooperation.
Everyone is set to benefit: researchers will receive wider input, ideas and energy, teaching staff will no longer feel excluded from higher-status activities, and students will gain experience and skills from being part of live projects.
SB/MQ/MG