Over 150 hectares of Bistun protected areas burnt in fire
August 17, 2018 - 17:8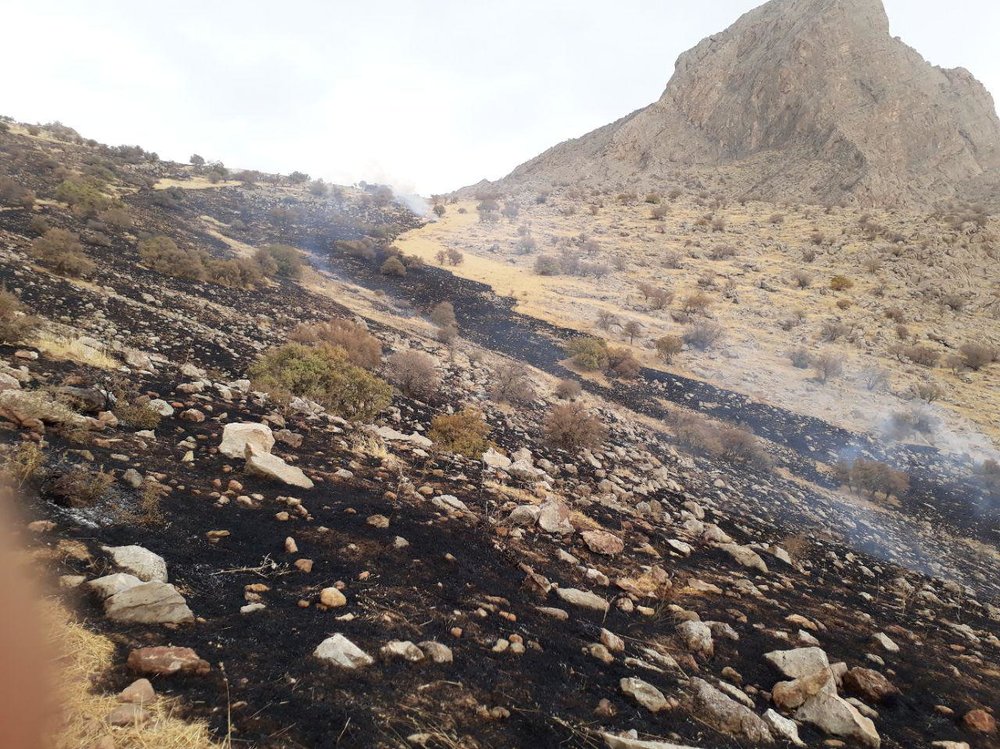 TEHRAN — Between 150 and 200 hectares of Bistun protected areas, in the western province of Kermanshah, have burnt in wildfire since Tuesday, Tasnim news agency reported on Thursday.
The wildfire which lasted for three days was finally extinguished at Thursday noon, chief of Kermanshah provincial department of environment Fereydoun Yavari has said.
Thankfully, the protected areas which caught fire are not forested but high amounts of spring precipitation have resulted in thick vegetation cover in the region, Yavari said, adding that last year (March 2017 to March 2018) some 131 hectares of the areas burnt in fire.
According to IRNA, Bistun protected areas and wildlife refuge are located in northern part of Kermanshah and they are stretching over 95,000 hectares of land area.
Forests also cover 528,900 hectares of land area constituting 21.5 percent of the province total land area and 4 percent of the total forested areas in the country.
48 percent of the total land area in Kermanshah are rangelands covering 1.2 million hectares of land area in the province.
MQ/MG