Iran, Germany sign MOU to enhance insurance co-op
September 1, 2018 - 17:24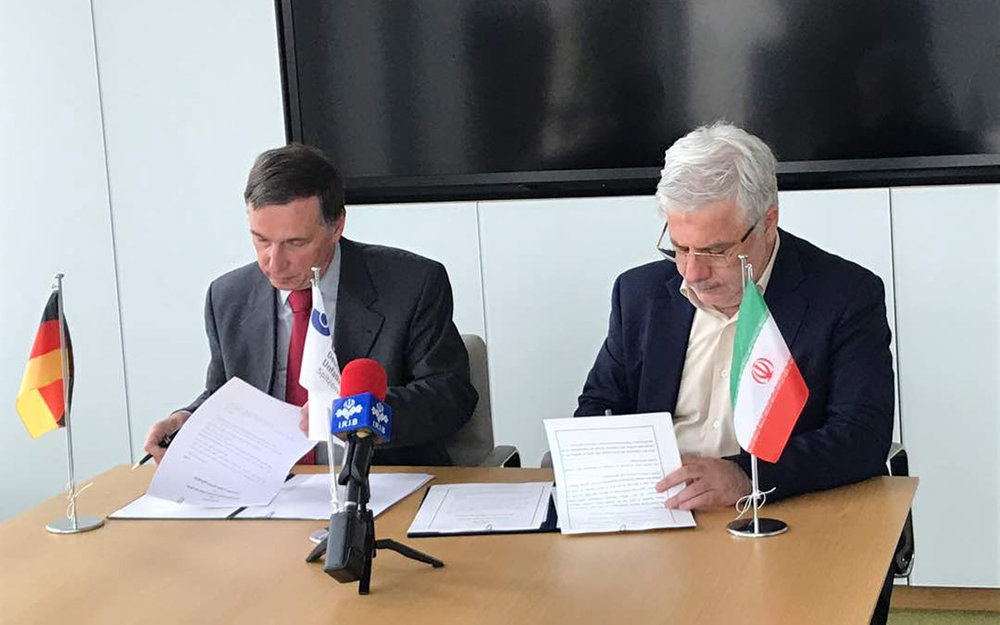 TEHRAN – A memorandum of understanding (MOU) was signed between the Social Security Organization of Iran and the deutsche gesetzliche Unfallversicherung (DGUV) (the social accident insurance of Germany) to expand cooperation on various insurance related fields.
Head of Iran's Social Security Organization Taqi Noorbakhsh and head of International Social Security Association (ISSA) Joachim Broer who also serve as the deputy director for DGUV inked the MOU in Berlin, IRNA reported on Friday.
The two officials had already discussed signing the MOU during the World Social Security Forum (WSSF) held in November 2016, in Panama.
According to the Social Security Organization's website, the MOU focuses on diverse areas including rehabilitation and hospital management, as well as sharing experience and co-running staff training courses.
The International Social Security Association (ISSA) is the world's leading international organization for social security institutions, government departments and agencies.
The ISSA promotes excellence in social security administration through professional guidelines, expert knowledge, services and support to enable its members to develop dynamic social security systems and policy throughout the world. Founded in 1927 under the auspices of the International Labour Organization, the ISSA counts more than 330 member organizations in over 160 countries.
Iran's Social Security Organization is a state-run insurer organization which provides coverage of wage-earners and salaried workers as well as voluntary coverage of self-employed persons, it was established in 1975, after the Social Security Law was approved.
The organization currently covers 42 million people, providing 18 types of health and social insurance services in case of unemployment, retirement, disability and death, loss of caretaker and social vulnerabilities, accidents and injuries, health care and medical insurance.
FB/MG