Despite recent peace overtures, India, Pakistan trade barbs over Kashmir at UN
September 2, 2018 - 10:37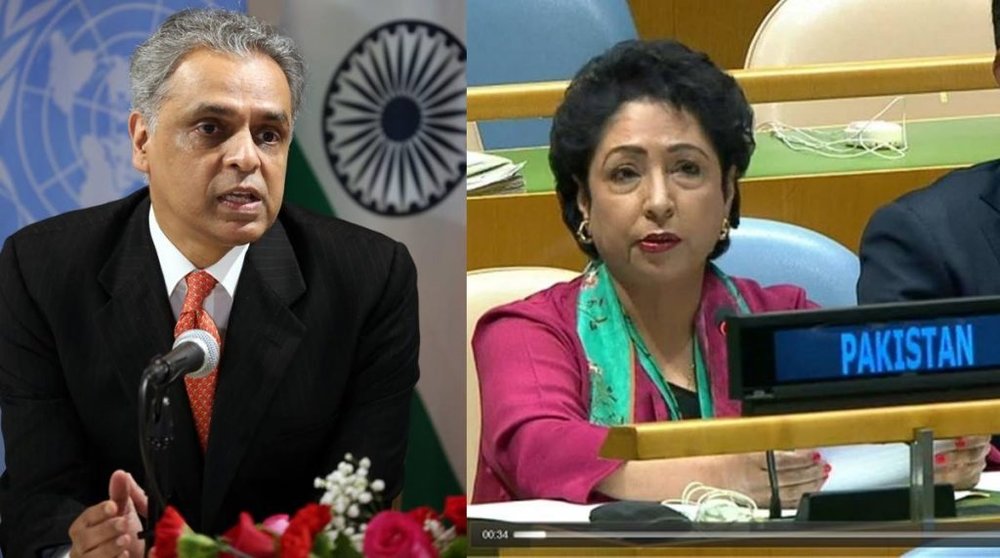 TEHRAN - Despite recent peace overtures and rekindled hopes, the fragile relationship between India and Pakistan, the two South Asian estranged neighbors, was again on display at the United Nations this week. The representatives of the two countries traded barbs over Kashmir during the world body's session on the 'merits of mediation'.
UN secretary general Antonio Guterres opened the debate on Wednesday by saying that mediating peace had become "increasingly complex" in the modern world. The two countries – which have been involved in four wars, many border skirmishes and military stand-offs – took the opportunity to score points over each other.
Pakistan's ambassador to the UN, Maleeha Lodhi, said India must accept a UN Security Council resolution to decide Kashmir's fate through UN-administered plebiscite. Lodhi said UN mediation in peace disputes was bound to fail "if the Security Council's own resolutions are held in abeyance, by some" – in oblique reference to India.
India's ambassador to the UN, Syed Akbaruddin, hit back strongly, naming Pakistan as "the one isolated delegation that made unwarranted references to an integral part of India". He said Pakistan was "regurgitating a failed approach, which has long been rejected".
The two sides have often confronted each other at the world body's headquarters in Geneva, with Pakistan always bringing up the issue of UN resolutions on Kashmir while India terming them redundant. Akbaruddin said that the world body was "ill-suited to perform mediation in every circumstance".
The relations between India and Pakistan have always been marked by acrimony since the partition of erstwhile British India. Both countries claim Kashmir in full and have gone to war on multiple occasions.
There have been moments in history when the two sides came close to break the logjam over Kashmir, especially the Agra Summit of 2001. The then president of Pakistan Parvez Musharraf had proposed what was known as 'four-point formula' to Kashmir, which, according to political observers, was, in principle, acceptable to then Indian prime minister Atal Bihari Vajpayee. However, the deal fell through hours before the signing ceremony.
During the first two years of Narendra Modi government, the two sides again tried to bury the hatchet and open a new chapter in their relationship but the relations frayed after India accused Pakistan-based militant groups of carrying out terror attacks in India.
The accusations and counter-accusations over the years have virtually put the peace process on backburner and dialogue has been replaced by sabre-rattling and war-mongering from both sides.
The change of guard in Islamabad has again inspired optimism that the two sides will make progress on Kashmir. In his victory speech, the prime minister-in-waiting Imran Khan showed willingness to engage with India, and said Pakistan will walk two steps if India agrees to walk one step on Kashmir.
Akbaruddin also expressed optimism that the new political dispensation in Islamabad will work towards peace in the region. "We hope that the new government of Pakistan will, rather than indulge in polemics, work constructively to build a safe, stable, secure and developed South Asian region, free of terror and violence."