Brazil planning to open $1.2b credit line to invest in Iran
September 2, 2018 - 18:12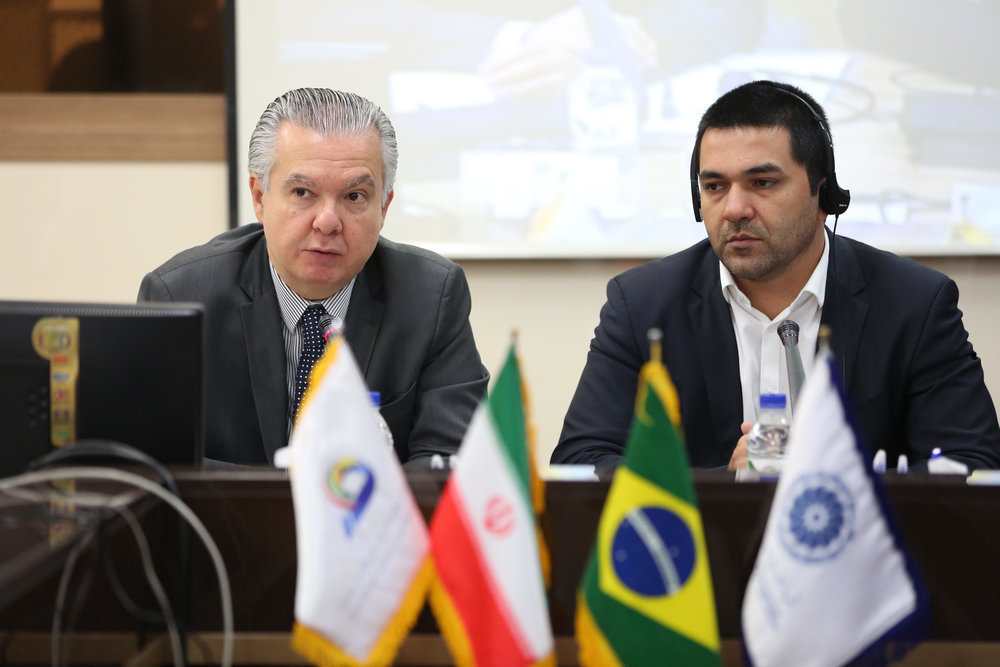 TEHRAN- Brazilian Development Bank (BNDES) is planning to open a $1.2-billion credit line to continue trade with Iran and also investment making in the country, Brazilian Ambassador to Tehran Rodrigo de Azeredo Santos announced.
He made the remarks in a meeting in Iran Chamber of Commerce, Industries, Mines and Agriculture (ICCIMA) building, which was attended by Kaveh Zargaran, the chairman of Iran-Brazil Joint Chamber of Commerce, a number of Iranian officials from the Central Bank of Iran (CBI), Ministry of Industry, Mining and Trade, and Ministry of Foreign Affairs as well as some Iranian companies active in the market of Brazil, ICCIMA website reported on Sunday.
Expressing his country's willingness to continue economic and trade ties with Iran even after U.S.'s reimposition of sanctions against the country, the Brazilian envoy said, "During our negotiations with the Iranian sides, we have found some strategies to protect our bilateral trade ties and we will put them into actions."
Brazil aims to transfer technology to Iran in a bid to establish long-term ties with the country, he further noted.
Addressing the same meeting, Zargaran expressed hope for the expansion of trade ties between the two countries and said, "Given the high amount of trade between Iran and Brazil some proper strategies should be adopted to improve banking relation because of its high significance in developing bilateral trade."
He put Brazil's exports to Iran at $2.55 billion in 2017 and said to preserve its market in Iran the Brazilian government should pay more attention to the private sector's demands.
MA/MA