Ehsan Yarshater, founder of Encyclopedia Iranica, dies at 98
September 3, 2018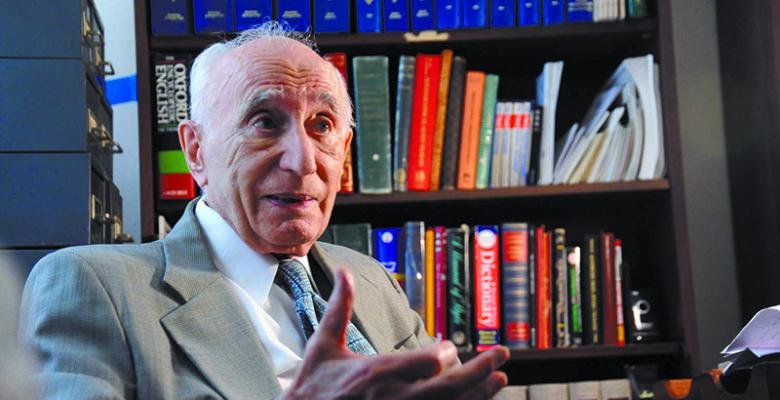 TEHRAN – The U.S.-based Iranian scholar Ehsan Yarshater who spent all his life creating his magnum opus, Encyclopedia Iranica, a complete encyclopedia of Iranian culture and history, passed away on Saturday, a number of his fellow colleagues announced in posts published on social networks.
He was also a professor and the founder of the Center for Iranian Studies at Columbia University in New York.
Born in Hamedan in 1920 he got a Ph.D. in Persian language and literature at the University of Tehran in 1947. He then moved to England to pursue his studies at London University, where he received an M.A. and a Ph.D. in Old and Middle Iranian in 1960.
In 1961, he was appointed to the Kevorkian Chair of Iranian Studies at Columbia University. He was the first full-time professor of Persian at an American university since World War II. In 1968, he established the Center for Iranian Studies.
He founded Encyclopedia Iranica in 1973 and was the editor-in-chief of the encyclopedia until his death. Yarshater looked for a successor several times, but failed in his attempts to find one.
"He has worked to create the most comprehensive account of several millenniums of Iranian history, language and culture in the Middle East, the Indian subcontinent and Central Asia" the New York Times wrote about Iranica in a report published on August 12, 2011.
"There is nothing like it" in scope or quality, said Ali Banuazizi, a professor at Boston College and a former president of the Middle East Studies Association of North America.
He was the general editor of a 40-volume translation of al-Tabari's 10th-century history of the world and editor of some of the Cambridge History of Iran.
He married Latifeh Alvieh, a cultural advisor at the Cultural Bureau of the U.S. embassy in Tehran. She died in 1999, and the couple had no children.
Photo: Iranologist Ehsan Yarshater in an undated photo
MMS/YAW