UN refugee chief visits Pakistan
September 11, 2018 - 9:45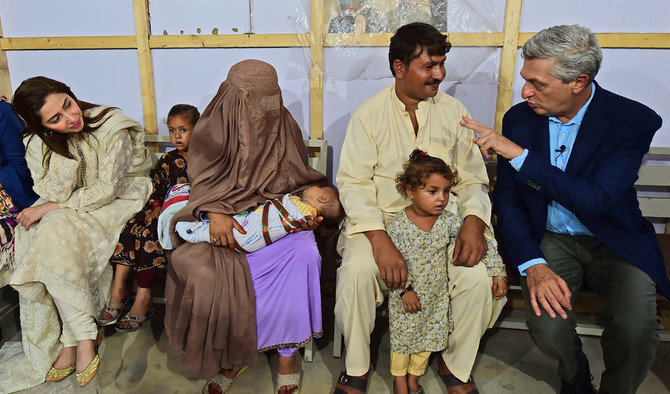 TEHRAN - The UN High Commissioner for Refugees Filippo Grandi visited Pakistan with UN Emergency Relief Coordinator Mark Lowcock this week to assess the situation of Afghan refugees living there.
The officials recognized Pakistan's generosity and sought to explore solutions that could eventually help millions of Afghan refugees voluntarily return home, a report by UN refugee agency said.
Pakistan hosts 1.4 million Afghan refugees, of whom 74 per cent are second or third generation, meaning they were born in Pakistan or are the children of refugees born there.
In a meeting with Prime Minister Imran Khan, Grandi and Lowcock expressed their gratitude to the people and government of Pakistan for generously hosting one of the world's largest refugee populations for nearly 40 years, the report said.
Khan, in turn, affirmed his government's commitment to ensuring that refugee repatriation remains voluntary.
"Pakistan has been host to millions of Afghan refugees for almost four decades – one of the longest refugee situations in the world," Grandi said, noting that the security situation back home is the main worry of majority of refugees and is preventing their voluntary return.
Grandi and Lowcock stressed the need for the international community to provide greater support to unstable areas and communities hosting large numbers of refugees in Pakistan.
So far, this year, UNHCR has facilitated the voluntary repatriation of almost 10,000 Afghan refugees, including some families who have lived in Pakistan for close to 40 years, the report added.