Biography of martyr Mohsen Hojaji published 
September 25, 2018 - 18:10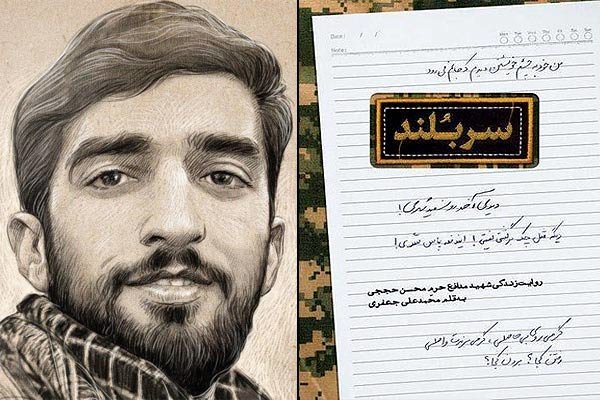 TEHRAN – A biography of Mohsen Hojaji, an Iranian soldier who was brutally martyred by Daesh forces in Syria last year, was released on Tuesday.
His friends and family also give an account of the 26-year-old soldier in the book titled "The Proud", Shahid Kazemi Publications, the publisher of the book announced.
The book has been authored by Mohammad-Ali Jafari.
Hojaji, whose name has become synonymous with bravery and struggle against savage terrorism, was captured by Daesh forces near Al-Tanf in southeast Syria on August 7, 2017, and was beheaded two days later.
Photo: Front cover of "The Proud", Mohammad-Ali Jafari's biography of martyr Mohsen Hojaji.
RM/MMS/YAW