Afghan election campaigning kicks off
September 29, 2018 - 23:48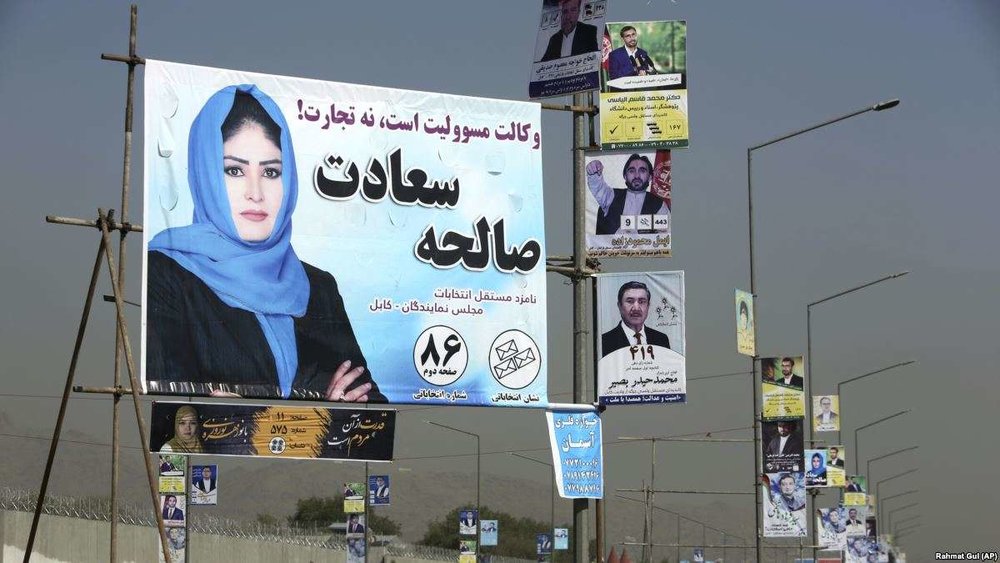 TEHRAN - Ahead of the much-anticipated but long-delayed parliamentary elections in Afghanistan, campaigning finally kicked off on Friday amid growing concerns of violence and electoral fraud.
More than 2,500 candidates are in the fray for the October 20 poll, which come before the next year's presidential election. Elections in Afghanistan have always been marred by incidents of violence and vote rigging.
It will be "highly flawed," a Western diplomat was quoted saying by AFP this week, reigniting the debate over the transparency of electoral processes in the war-ravaged country.
There have been reports that biometric machines would be used in the election. However, the Independent Election Commission (IEC) has insisted that voting will go ahead, with or without the biometric machines.
Only 4,400 out of the 22,000 German-made machines ordered have been delivered to Afghanistan, according to media reports.
The list of candidates, which has been trimmed to 2,565 after 35 were expelled, are competing for 249 seats in the lower house of parliament. The contestants include many former journalists and entrepreneurs who joined the race in recent months. Many former MPs are also in the fray.
The presidential election will be held early next year and observers believe President Ashraf Ghani would find it difficult to retain his chair. He has come under blistering criticism over deteriorating security situation, infighting and poor governance.